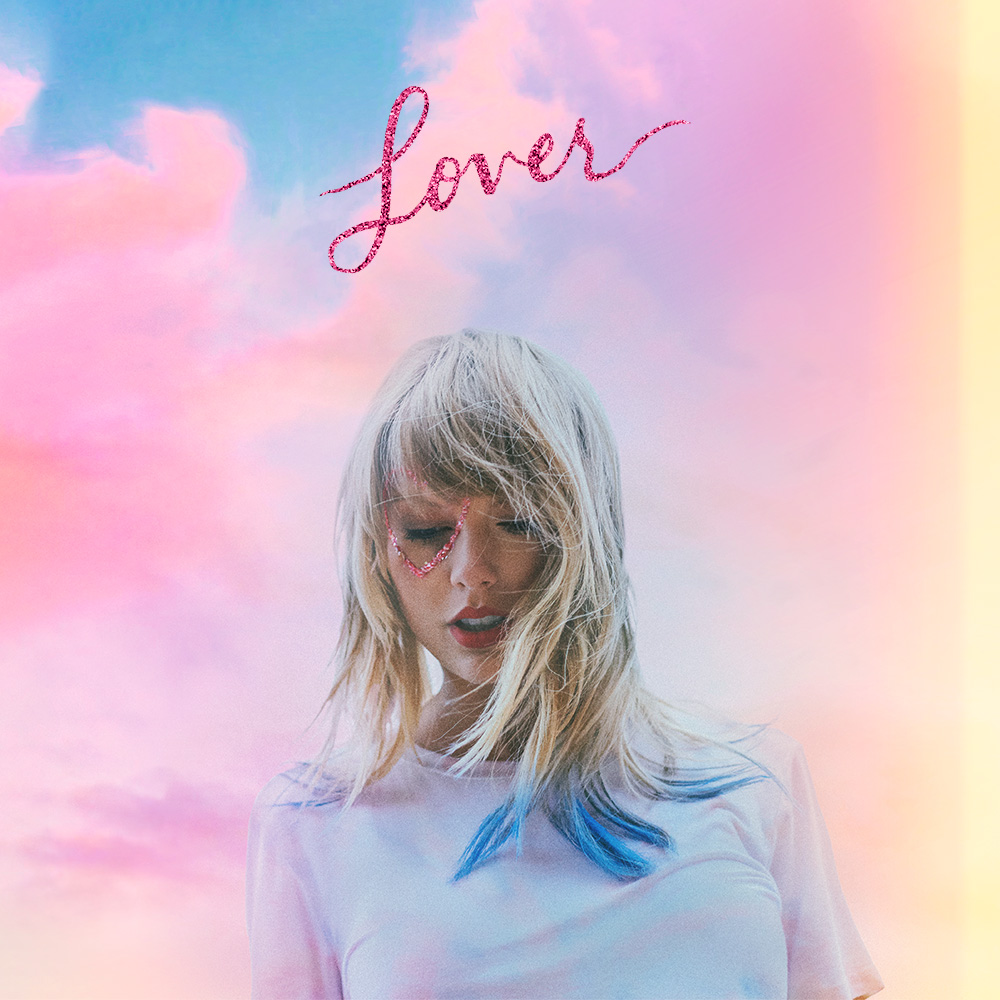 By Michaiah Johnson '23
The release of Swift's newest studio album, "Lover,"on August 23rd, brought a bright closing to the summer of 2019. Swift's seventh studio album began in November 2018 and ended in June of this year. Produced by Swift, Jack Antonoff, Joel Little, Louis Bell, Frank Dukes, and Sounwave, the album is considered electropop.
The overall free-spirited album contains several different tones of songs that most definitely scream, "Taylor Swift!"
"ME!," a bubbly collaboration with Panic at the Disco's Brendon Urie, was the first to be released as a single to Swift's album early on in April of 2019. On the flipside, "Lover" also includes "Cruel Summer," a dramatic and emotional song, punctuated with lyrics like, "I scream for whatever it's worth/I love you, ain't that the worst thing you ever heard?"
"Lover" contrasts with the dark and gloomy "Reputation," Swift's last album that was released back in 2017. Swift's "Look What You Made Me Do," a song from "Reputation," is vengeful and angry. In the song, Swift implicitly called out several of the people she has had "bad blood" with.
Though some songs do have the same feeling as "Reputation," fans are to believe that Swift has exited from the dark times of her previous release. Even shown on the cover, "Lover" is filled with color, displaying Swift herself with her blonde ends dyed blue, in front of a background with a bright blue sky and clouds infused with pinks and purples.
Swift fan, freshman Olivia Deebel, explained, "She's really expressing herself after "Reputation." That was a really dark album where she was kinda like, 'I don't care about people and I don't care how you think about me' and now she's like, 'Now I know who I am.'"
Deebel also gives some strong insight on the "Lover" merchandise that was released to accompany the album.
"They really get the point of "Lover" and love . . . all the shirts and the hoodies and the stickers and the necklaces," said Deebel.
Fans can purchase "Lover" inspired merchandise on the online Taylor Swift store. Items include glitter filled phone cases, t-shirts, sweatshirts, pin-sets, and much more. Fans can also purchase vinyl disc sets and Deluxe Versions of "Lover."
Four different Deluxe Versions can be bought only at Target. With a purchase of the Deluxe Versions, fans will get a "Lover" CD, a poster, a lyric book, a set of Swift's personal journal entries, and two bonus audio memos from songwriting sessions.
All of the extra opportunities to purchase the colorful Swift merchandise just reiterates the fact that "Lover" is a strong and uniquely Swift album that will remain a fan favorite for years to come.