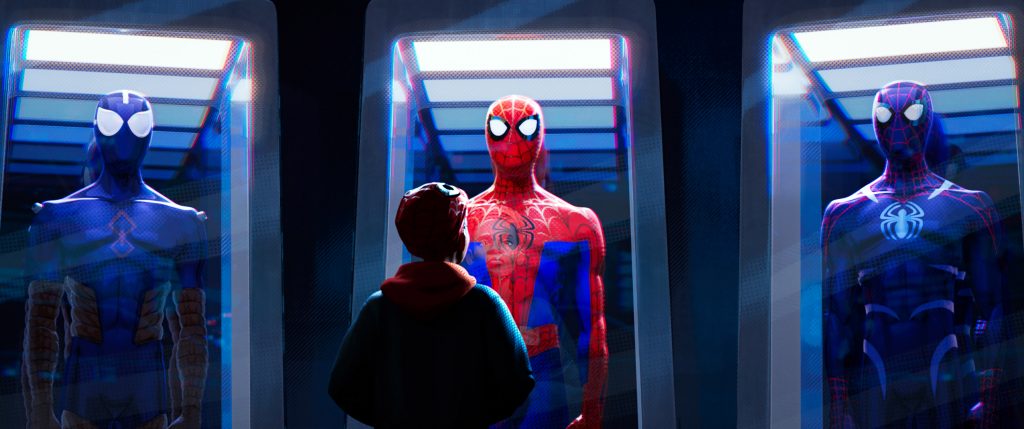 By Lexie Kauffman '22
The Covid-19 pandemic has affected every aspect of life since early March, and the arts and Hollywood have taken a large hit over the past seven months. Broadway and movie theaters alike are still closed for the immediate future, and TV shows and movies are struggling to restart production.
Going into 2020, Marvel was confident and ready to roll out their Phase 4. Phase 4 consisted of many new movies and Disney Plus TV shows. Black Widow was supposed to kick off the new era of Marvel back in May. However, fans have yet to see any content from Marvel due to the shutdowns. Hopefully by May of 2021, Black Widow will be able to safely release in theaters, but until then, fans are left with time to speculate about Phase 4 as more information is announced and leaked.
Recently, a tentative release date was set for the Marvel Cinematic Universe's Spider-Man 3, starring Tom Holland. The long-anticipated sequel to Spider-Man: Far From Home is planned to hit theaters on December 17, 2021.
With a release date tentatively set, the movie is rumored to start filming in only a few weeks. As production time approaches, more rumors and secrets are being leaked. For starters, Doctor Strange, played by Benedict Cumberbatch, is rumored to appear in this unmanned Spider-Man film. Fans speculate that he will take over the late Tony Stark's role as Peter's superhero mentor. However, by including Strange, Marvel opens more possibilities.
While Holland is filming Spider-Man 3 in Atlanta, Cumberbatch will be filming the second Doctor Strange movie, Doctor Strange and the Multiverse of Madness in London. While it is unknown how Cumberbatch will participate in both, the inclusion Doctor Strange opens the possibilities to using the multiverse in the next MCU Spider-Man film.
The character Spider-Man is not new to the multiverse. Multiple versions of the hero exist across movies, shows, and comics. The most notable Spider-Man and multiverse connection is Sony's animated 2018 movie, Spider-Man: Into the Spider-Verse, a film that explored multiple versions of Spider-Man meeting and fighting together.
With Spider-Man's knowledge of the multiverse, Doctor Strange's power, and Disney and Sony's new cooperation, fans are expecting to see past Spider-Man's appear in the upcoming movie, including Tony Maguire and Andrew Garfield's past portrayals of the character Peter Parker. Fans also hope to see teenage hero, Miles Morales, who was hinted at in a deleted scene of Marvel's Spider-Man: Homecoming.
The rumors of Maguire and Garfield's return to the character are fueled by the leaked information that Jamie Foxx's Electro will be back. Foxx played the character in The Amazing Spider-Man 2 with Andrew Garfield. Armed with this new information, fans speculate that Spider-Man 3 will include a plethora of old Sony Spider-Man villains fighting against multiple Spider-Mans.
The knowledge that Olivia Wilde has been recruited to direct a female-centered Marvel movie at Sony also fuel these rumors as fans theorize that Spider-Woman or Spider-Gwen, two female Spider-Men from the comics, will make their silver screen debut in Spider-Man 3.
While Marvel and Sony remain quiet, fan theories rampage, but a live action Spider-Man multiverse movie appears to be in the works. Hopefully the movie's production will stay on track and be released safely in December of 2021 and be everything that fans want and more.