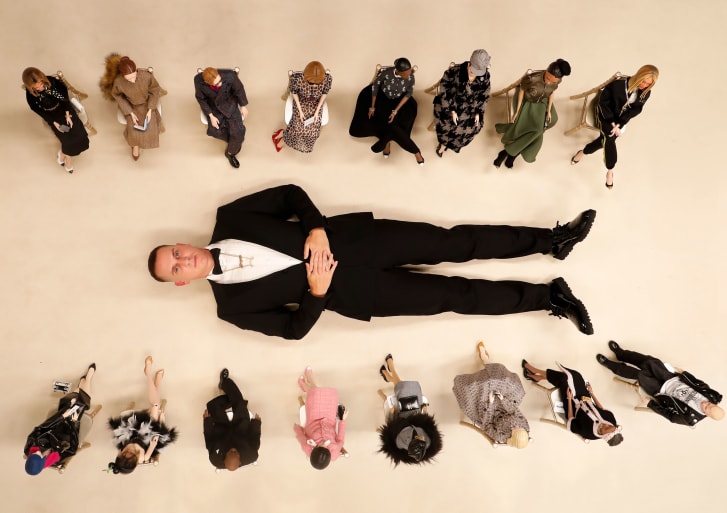 By Enileycka Maldonado '21
Ever since the spring, when the worldwide pandemic forced people in many places around the world to go on lockdown and stay home, life had to exist online. Brands and events went virtual, while still trying to have the audience feel like they were physically at their shows, experiencing their new collections.
Models had to adjust their schedules, casting, and photoshoots. This change sparked something amazing: more models were being discovered because everything was being done online.
Georgia Fowler, a model, explained, "Over the past few months, Instagram has increasingly become somewhat of a casting platform; my profile is my portfolio. I partook in a few virtual photo shoots while we were in lockdown. We've all done a selfie before but shooting virtually requires a whole new range of skills and involves a lot of coordinating. Thankfully, where I am in New South Wales, Australia, is back open with fewer restrictions, so we're able to create safely with others again. The beauty of technology is that the world becomes so much smaller, and I'm so excited to attend a Fashion Week show from the comfort of my couch, dressed up from the shoulder up."
Technology has been an integral tool throughout this entire pandemic. Models have been participating in meetings through Zoom and have been taking their own at home photoshoots. This has helped many models create portfolios through Instagram, the platform they go to. Not only has Instagram become a casting area platform, but it has helped more and more models begin their career and allowed many of them to gain more followers.
Fashion week is a very stressful, confusing, and hard week, but for models this whole new experience has allowed them to be more stress free and also allowed them to spend more time with their friends and family on a day to day basis, which would rarely happen otherwise.
Jeremy Scott who is the designer for Moschino, an Italian luxury brand, used plastic dolls and threw a puppet fashion show to replicate how the fashion show would have looked. Scott did this to release his collection in an interesting and fun way instead of putting the models and the audience at risk.
"It was, for sure, a labour of love," he said. "It's much easier to do a show with live models and put clothes on them in a traditional size, turn the music on – and go. I directed the film, it was my concept, so to make it all happen in this timely fashion has been one of the most amazing and challenging creative endeavours that I've ever gone on."
Many people loved that Scott did this, it was truly unique and such a fun show to watch.
The question then becomes, will models and designers continue to be discovered and drop their collections in these innovative ways when the pandemic is under control, or will the fashion world go back to normal?