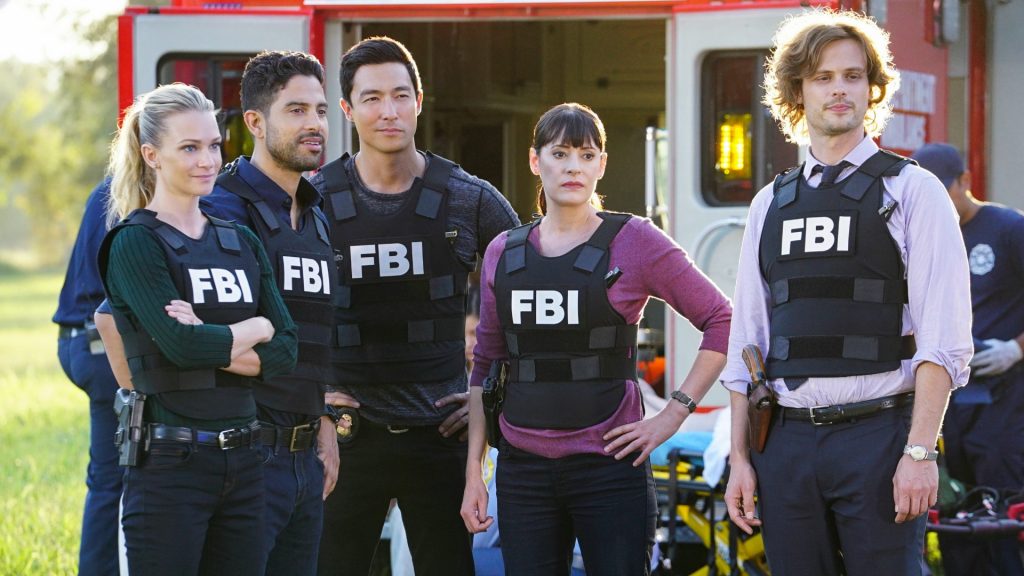 By Antonia Satiro '23
Fan-favorite "Criminal Minds" has released its 15th and final season, and fans can't stop talking about their disappointment. Since 2005, Criminal Minds has been a cop-drama favorite. Whether it be their cast, or the action this movie contains, it will surely be a missed television show.
Starting in 2005, "Criminal Minds" is a show all about a group of elite FBI agents that take on the world's most twisted minds. It is a very diverse group of agents who bring their own sort of expertise to their group, only making them better. Ranging from a quirky genius to a computer analyst, the group has it all, and you will love all of them. The shows stars, Matthew Gray Gubler, A.J Cook, Kirsten Vangsness, Shemar Moore, Paget Brewster, Thomas Gibson, Joe Mantegna, and many other stars who eventually join the show, all bring their characters to life and create a variety of different personalities that mix perfectly.
Tik Tok users have blown up the #CriminalMinds hashtag, with over 1.2 billion views, and many other more specific hashtags based on "Criminal Minds" have racked up hundreds of thousands of views, bringing "Criminal Minds" to more light on social media, including all kinds of videos that "Criminal Minds" fans have created, ranging from POV's (Point of Views), character edits, and scenes from the show itself. You can also find multiple accounts that dedicate themselves solely to the show and its cast.
As stated before, "Criminal Minds" fans are devastated that the show has come to an end.
Ella Martin of Hempfield High School '24 said, "The show makes me happy when I watch it. It's very suspenseful and I never know what's gonna happen next. It gives me some sort of comfort."
Martin has gained friendships from the mutual love of the show.
She explained, "It'll definitely be a show that I will forever look back on."
"I'll forever miss the show and it's cast," Arsema Kelati, also a freshman at Hempfield High School said. "They brought me so much happiness because they truly showed their love for their characters. They are definitely my favorite cast, especially Matthew Gray Gubler aka Spencer Reid. It was truthfully just an overall amazing show."
Both students have expressed their love for "Criminal Minds", and their gratitude to the cast.
All throughout the 15 seasons, "Criminal Minds" has brought better and better episodes. While some may be unsettling, they all hold a specific meaning towards a character and how it may affect that character. "Criminal Minds" is definitely a show to check out if you are into the cop-drama, FBI type television shows. Interested viewers can watch up to season 12 on Netflix, and on many other platforms such as Hulu, Apple TV, Amazon Prime, and Vudu.