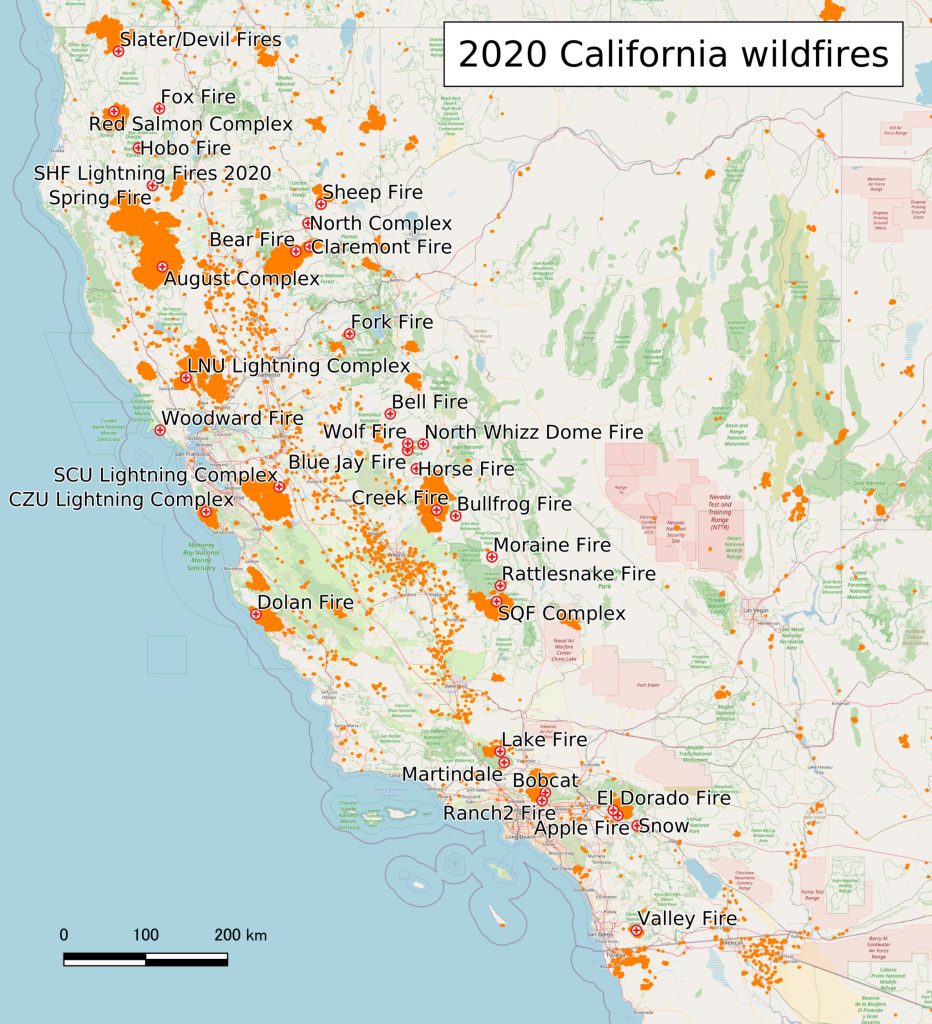 By Jamie Handwerger '23
Wildfires have been devastating to the environment in 2020. The year started with wildfires in Australia, and fires continue to blaze across North America.
The El Dorado fire incident was caused by a gender reveal party gone wrong on September 5th. A pyrotechnic device that generates smoke caught flames and from there started spreading across Yucaipa California.
Eighty percent of fires are caused by humans according to CNN. It only takes a small spark from a cigarette or an unattended campfire to burn an entire section of a forest.
The El Dorado fire has spread across California, but many other states in the US and provinces in Canada have also been lighting up with wildfires in the past two months. The Center for Disaster Philanthropy reported that there are currently 44 active wildfires, and 29 of those are large uncontained wildfires just under four million acres.
"NIFC reports that as of Oct. 26 there have been 46,782 wildfires that have burned 8,542,022 acres this year. This is approximately 2.2 million more acres burned than the 10-year average," the organization stated.
There are currently wildfires occurring in eleven of the United States, accumulating 50,000 burning acres. However, as temperatures drop and the days become shorter, wildfire land activity is decreasing.
These wildfires are not only detrimental to the environment, but also to the communities surrounding them. Many organizations have reached out to aid those who have lost their homes and loved ones to the fires. The Red Cross, and California Community Foundation are accepting donations.
Also, through the California Fire Foundation, frontline firefighters in California provide SAVE gift cards to eligible victims of fire and natural disasters so they may purchase basic necessities such as food, clothing, or medicine. Information can be found at https://www.cafirefoundation.org/programs/supplying-aid-to-victims-of-emergency/.