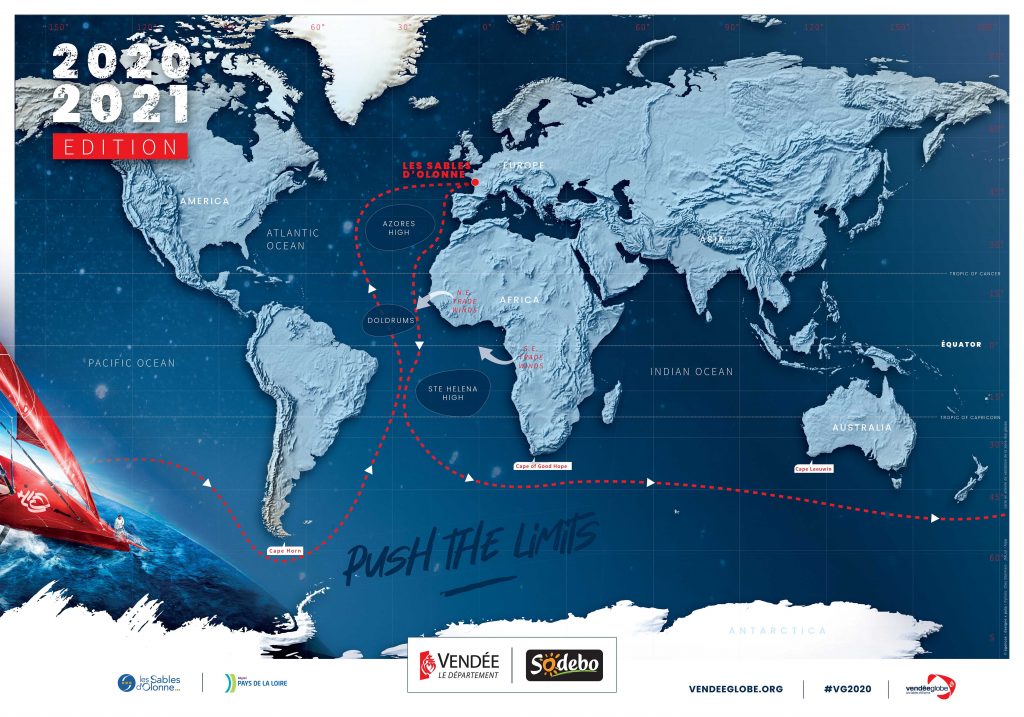 By Alison Harner '24
On January 27th and 28th, the quadrennial Vendée Globe race saw some of its first finishers in Northern France. This race is well known in many European countries, and has continued since its founding in 1989 as "The Globe Race," by French Yachtsman Philippe Jeantot. This year, the race began with a record-breaking number of women as well as overall participants: 27 men and 6 women. 31-year-old Clarisse Crémer came in 12th place with a finish time of 87 days, 2 hours and 24 minutes, setting a new world record for a single-handed, non-stop, monohull circumnavigation completed by a woman.
Racers set off in individual yachts, a variety of International Monohull Open Class Association (IMOCA) race boats, on November 8th, from Les Sables-d'Olonne, France. Competitors sail for several weeks and are boating even through the holiday season. Though the race has already been completed by the majority of sailors, their progress can be followed on several tracking apps, as well as the race's Instagram page, @vendeeglobe2020.
This race was especially unique, and not only because funds and preparations were sliced in half due to the pandemic; unique weather conditions, a rescue mission, and a married couple competing against each other were just a few of the most discussed topics from this year.
The winner of the competition, Yannick Bestaven of France, was actually third to cross the finish line, following second place winner Charlie Dalin. Bestaven ended up coming in first place due to a time compensation. Dalin had made it to the end point first, but there were no hard feelings over the victory. According to an article from the New York Times, "Dalin looked at the moment as one with two winners. 'My first goal was to finish,' … 'My sport goal was to finish ahead of the second boat. No one is ever going to take that away from me.'" Dalin is still optimistic about future races, and acknowledges that finishing this race at all, let alone hours away from first place, is no simple feat.
Bestaven's victory was delayed due to a late-night rescue of another competitor. 22 days into the race, Kevin Escoffier's boat was folded completely in half by a massive wave off the tip of South Africa. In such a boat race as this, participants rely solely on other boaters if a rescue is necessary. An emergency message was sent to his support crew in France, and three competitors, Bestaven, Boris Herrmann and Jean Le Cam were asked to abandon the race temporarily and come to the rescue.
Luckily, no one was hurt, and the spontaneous rescue team was awarded time compensation. The extra time put Hermann and Bestaven duelling for first. Unfortunately, Hermann wound up in an accident with a fishing boat, thus placing Bestaven in front. Hermann was still determined after his accident, however, and ended up crossing the finish line in fifth, regardless of the damaged boat.