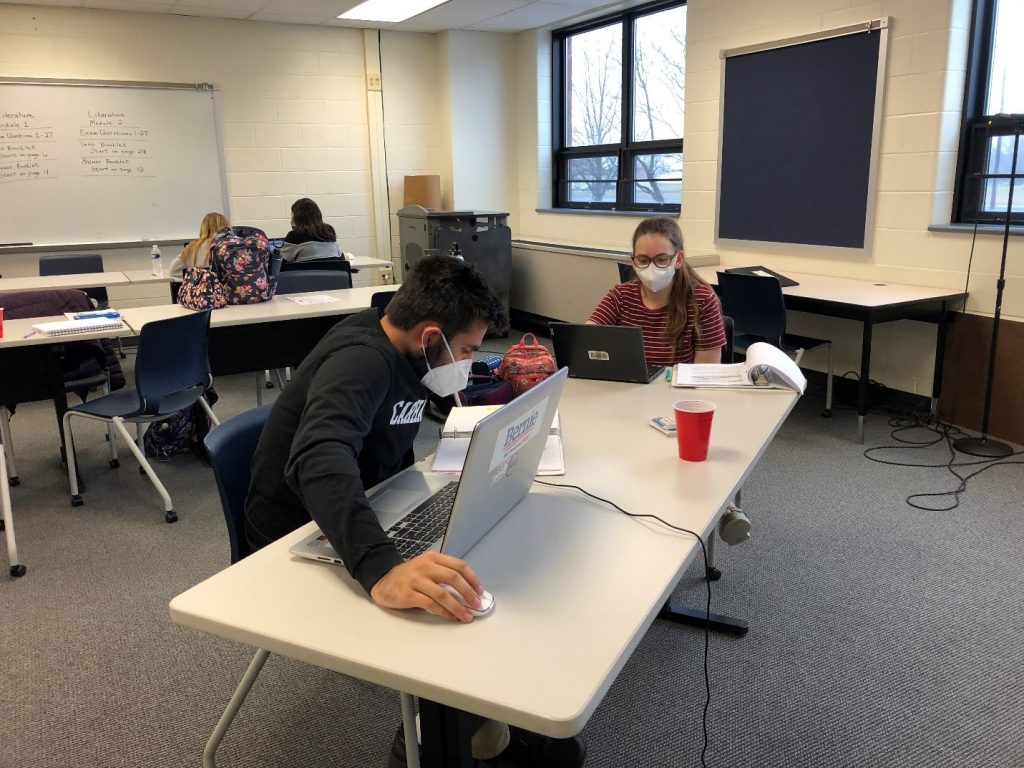 By Lexie Kauffman '22
The CV Science Olympiad Club competed in their Regional Tournament on Wednesday, March 17th, this year participating remotely from the LGI. Science Olympiad is a national competition in which students choose an interest area to study and prepare for an event. "Founded in 1984, Science Olympiad is one of the premier science competitions in the nation, providing standards-based challenges to nearly 8,000 teams in all 50 states," as explained on the organization's website, https://www.soinc.org/.  
"There's a huge variety of topics, from forensics and chemistry to ecology and geology," Ian Marwaha, a senior at CVHS described.
On the day of the event, students either take the necessary test, complete the necessary task, or turn in their completed project. The program is designed to nurture students' interest in science and open new paths to information.
"I like Science Olympiad because it allows me to study and learn more about specific topics that interest me," Marwaha explained. "I'm in the 'fossils' event, which is all about paleontology. It delves pretty deep into the pre-Mesozoic era, so you learn a lot about the history of the earth and its prior inhabitants that you certainly would not have known before taking on the event."
During a normal year, the Science Olympiad team would travel to their competitions, but due to the Covid-19 pandemic, the CVHS team got to compete from the LGI at the high school, using their laptops or building structures that they then tested.
Results are still pending, but the Science Olympiad team is optimistic regardless of the unusual 2020-2021 season.
If you are interested in exploring your love of science through Science Olympiad during the 2021-2022 school year, contact the advisor, Mr. Marshall Edens, at marshall_edens@conestogavalley.org for more information.