Fans get ready to watch the game at the Conestoga Valley home football field.
By Ethan Miller '23
After a disappointing loss in last week's game against Lampeter-Strasburg, the Buckskins needed a good game to get back on track on the road in a non-league matchup against the Daniel Boone Blazers. While they may have looked better than their previous game, the team still came up short and lost 27-12, dropping them to 1-3 on the season.
In the first quarter, a big chance at an early lead was taken away. Last week's POTW Michael Burnett recovered a fumble and took it to the house for a 40 yard scoop-and-score touchdown that was called back due to Daniel Boone calling a late timeout right before the play started. That was at least 6 points that were wiped off the board for the Buckskins, which they definitely could have used later. Near the end of the first, the Blazers missed a field goal, which kept the score at 0-0 entering the second quarter.
The first points of the game came early in the second with a touchdown pass for Daniel Boone that gave them the lead at 6-0. They would quickly add on with a rushing touchdown by Ethan Kryman that made it 12-0. CV QB Macoy Kneisley answered with a strong drive that culminated in a 15 yard touchdown to Avery Tran, making the score 12-7 Blazers, which was how it would stay at the half.
The closest the Buckskins would get to the lead would be early in the third quarter, as the defense forced a safety that would cut the deficit to 3 at 12-9 (tackle on the play by Jonathan Lopez). Unfortunately, the rest of the game went downhill as the offense and defense both struggled. At the end of the third quarter, the Blazers scored a long passing touchdown and converted the ensuing 2-point conversion, putting them up 20-9.
In the fourth, Daniel Boone would tack on another touchdown, making the score 27-9. The Bucks would get a field goal but were unable to add anything else, so it ended at 27-12 in favor of the Blazers. Next week CV travels to play JP McCaskey on the road in the city. McCaskey has a record of 2-2.
Box Score
| | | | | | |
| --- | --- | --- | --- | --- | --- |
| | 1 | 2 | 3 | 4 | FINAL |
| CV | 0 | 7 | 2 | 3 | 12 |
| DB | 0 | 6 | 14 | 7 | 27 |
Player of the Week
The POTW award goes to QB Macoy Kneisley, who completed more than 50 percent of his passes for 150+ yards and a touchdown pass to TE Aiden Johnson.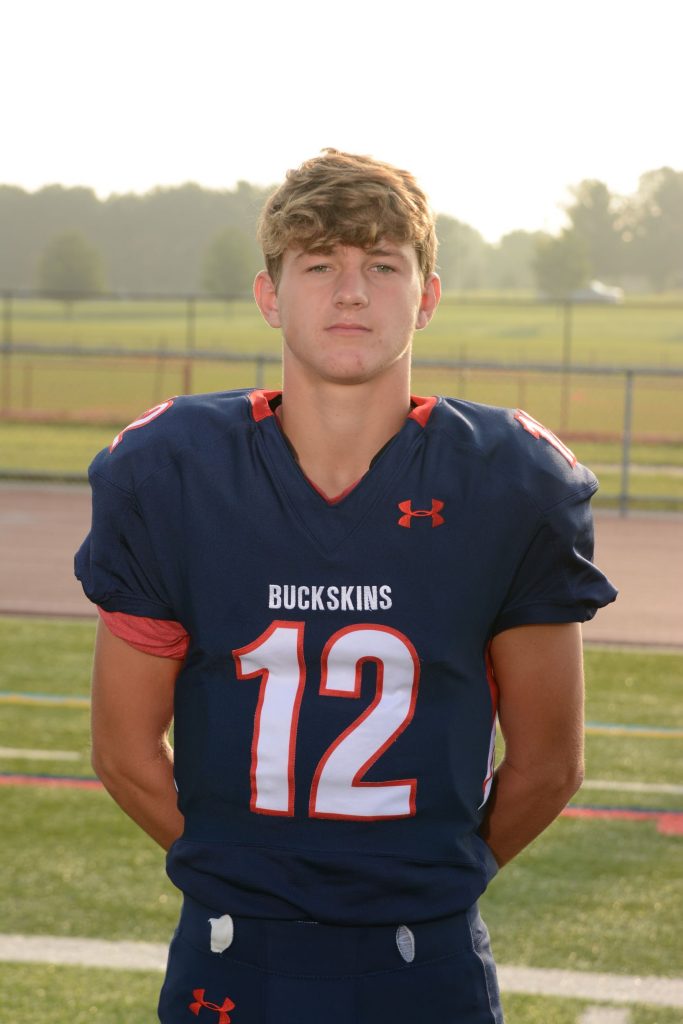 Past POTW
Week 1: WR Avery Tran
Week 2: RB Nick Tran
Week 3: OLB Michael Burnett