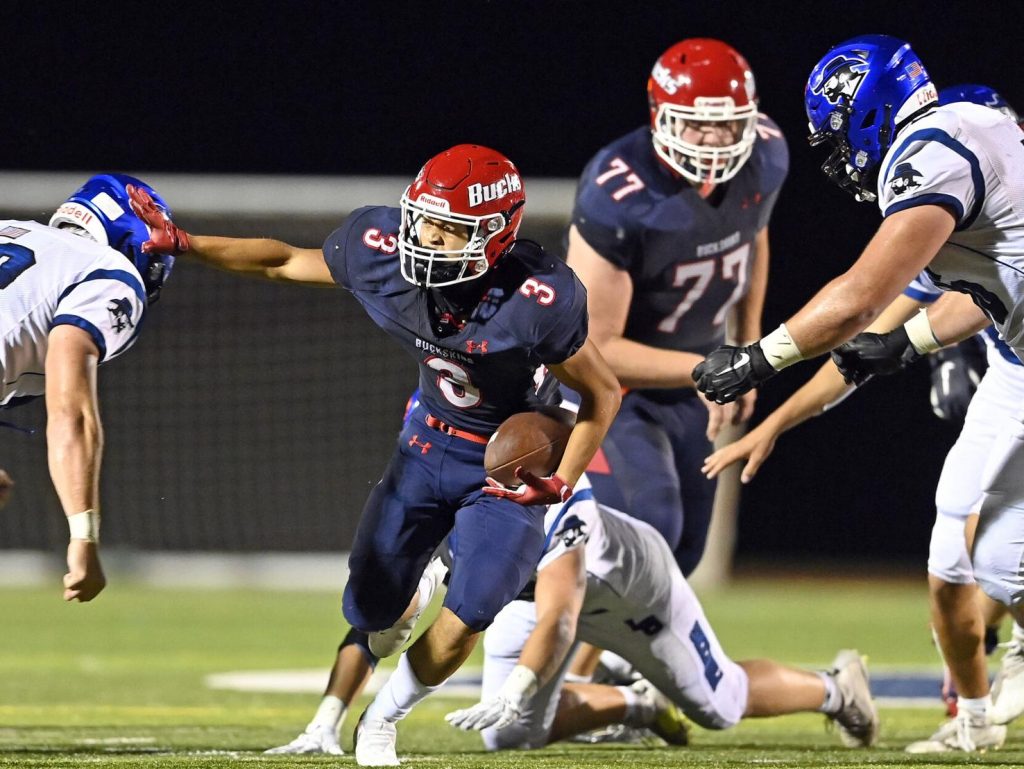 By Ethan Miller '23
The Buckskins have found the key to victory, and that key is Nick Tran. One week after gashing McCaskey for over 150 yards and 3 touchdowns on the ground, the junior RB put up even higher numbers in Conestoga Valley's second straight win, beating the Elizabethtown Bears 35-21 last Friday night.
E-Town started the game with a strong drive that ended deep in CV territory when Bears running back Logan Lentz coughed the ball up and the Buckskins recovered. From there, it took only 4 plays for CV to march down the field for a score, capped off with QB Macoy Kneisley completing a 37-yard touchdown pass to Aiden Johnson. On the next possession for the Buckskins, they once again cruised to a score, with Tran running it in from 7 yards out. That drive was helped along with a 46-yard reception from WR Jaiyell Plowden. Later in the half, Kneisley completed another big pass to Plowden, this time for 55 yards and a score, making it 21-0 CV.
The Bears offense, which struggled to get going in the first half, managed to find some momentum as they pulled off a strong drive that resulted in 7 points, making it 21-7 in favor of the Buckskins, which was how it would stay at the half.
Coming out of halftime, CV wasted no time in putting more points on the board. Tran dashed off a 61-yard run into the endzone that made it 28-7 Buckskins early in the third quarter. E-Town responded quickly with a scoring drive of their own to pull back within 14 at 28-14. Tran would add another touchdown on the ground from 28 yards out that would seal the game at 35-21. The win moves CV to 3-3 on the season, and 1-0 in the L-L. Up next the team will play Cocalico in another Section 2 matchup.
No box score this week due to unclear data
Player of the Week
For the second week in a row, and third week overall this season, the PoTW award goes to junior RB Nick Tran. Tran ran 25 times for 177 yards, and scored 3 touchdowns on the ground for the second game in a row.
Past POTW
Week 1: WR Avery Tran
Week 2: RB Nick Tran
Week 3: OLB Michael Burnett
Week 4: QB Macoy Kneisley
Week 5: RB Nick Tran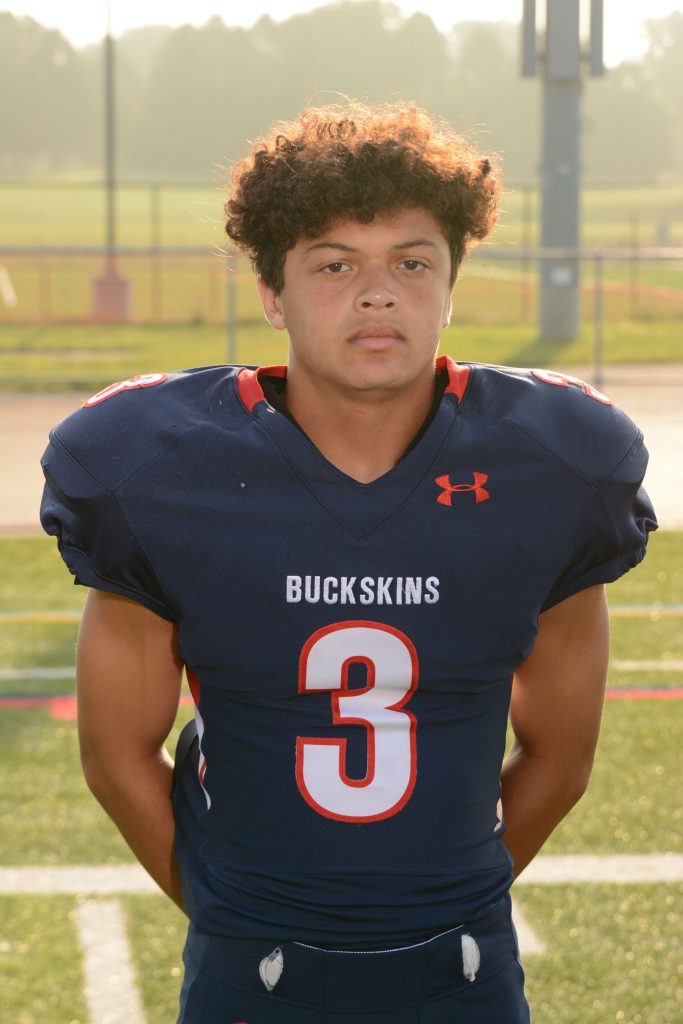 Note: All stats, scores, and descriptions of this game were constructed using LNP's recap as I was unable to attend the game in person. Link to my source is below.
https://lancasteronline.com/sports/highschool/football/nick-tran-helps-conestoga-valley-rush-past-elizabethtown-for-section-2-football-victory/article_c5944160-2325-11ec-846b-3b8c67a8b15f.html