As part of the Young Men's Discovering Paths mentorship program run by the Lancaster Chamber of Commerce, four juniors (Adam Harris, Devin Nafziger, David Reddig, and Mark McCoy) spent September 26th connecting with their industry-expert mentors. Together with their mentors, these young men learned more about their personality strengths by completing a DISC profile. They also worked collaboratively to build and stain bird houses.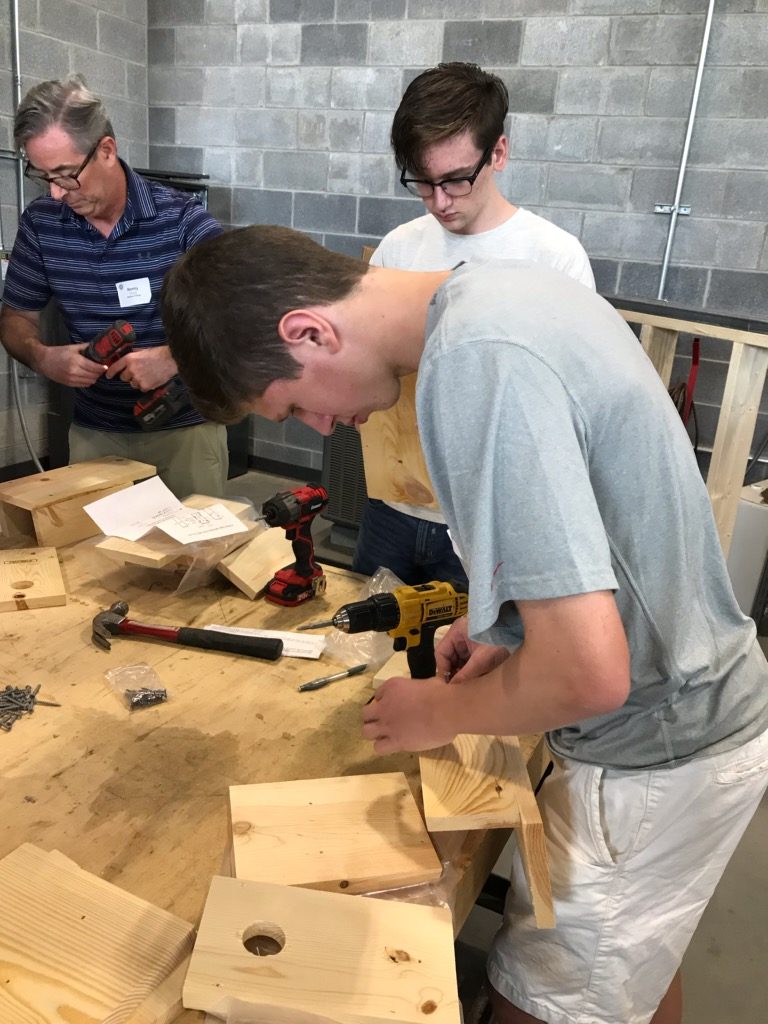 Six Lancaster County schools (Conestoga Valley, Hempfield, Manheim Township, McCaskey, Penn Manor & Warwick) participate in the program which, according to their website, "Help[s] shape and grow the future leaders of our local workforce by providing guidance, sharing wisdom and offering encouragement to a high school-aged young man from a local school through a one-on-one mentoring relationship."
Students who participate have job shadowing and professional development opportunities.
"It's helped me realize what my strengths and weaknesses are and how to choose a career to fit my leadership style, to better understand my personality traits and what drives me," Adam Harris '21 explained.