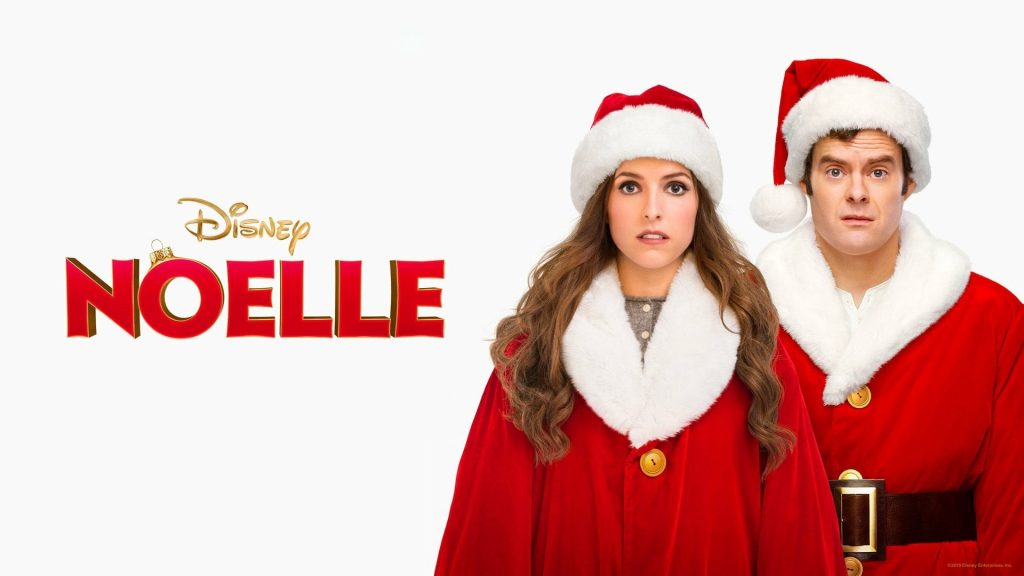 By Lexie Kauffman '22
Disney Plus brought many classics back to life, but it also created new originals only available to subscribers. Shows like The Mandalorian, High School Musical: The Musical: The Series, and Encore are all original to the streaming service. Many original movies have also premiered, among these are Noelle, starring Anna Kendrick, which depicts the life of the daughter of Santa Claus.
The first Christmas since Noelle's father died arrives, forcing Nick Kringle, the new Santa and Noelle's brother, to take the reins. Nick is feeling very overwhelmed and turns to his sister for advice. Noelle suggests that he take the weekend before Christmas off, which would have been fine save for the fact that he never comes back.
Blamed for her brother's disappearance, Noelle sets off on an adventure to track down her brother in Phoenix, Arizona while their cousin starts his journey to becoming the new Santa. Armed with the sleigh and a lot of Christmas cheer, Noelle embarks on a journey with her nanny, Polly, to save the holiday.
Noelle gets to know the real world through people she meets. A Petco employee that's lonely, a young homeless deaf girl, a single mom struggling to find work, a divorced dad, and a child from a broken family all help Noelle understand that Christmas is not all about presents and candy.
While touching the lives of many, Noelle searches for her brother in hopes of saving Christmas from their tech-crazed cousin, Gabe. However, once Noelle finds Nick, she realizes that he has dreams besides the red suit. The Kringle siblings must go on a journey of self-discovery in order to save Christmas – and themselves.
Noelle provides an insight into the reality of the holidays for many families while also encouraging hope and kindness in communities. Noelle also promotes feminism and "girl power," giving young girls a festive movie where they can aspire to be the protagonist, a rarity in Christmas movies. This movie is a fun, festive, family favorite that is certain to win a spot on everyone's Favorite Christmas Movies list.