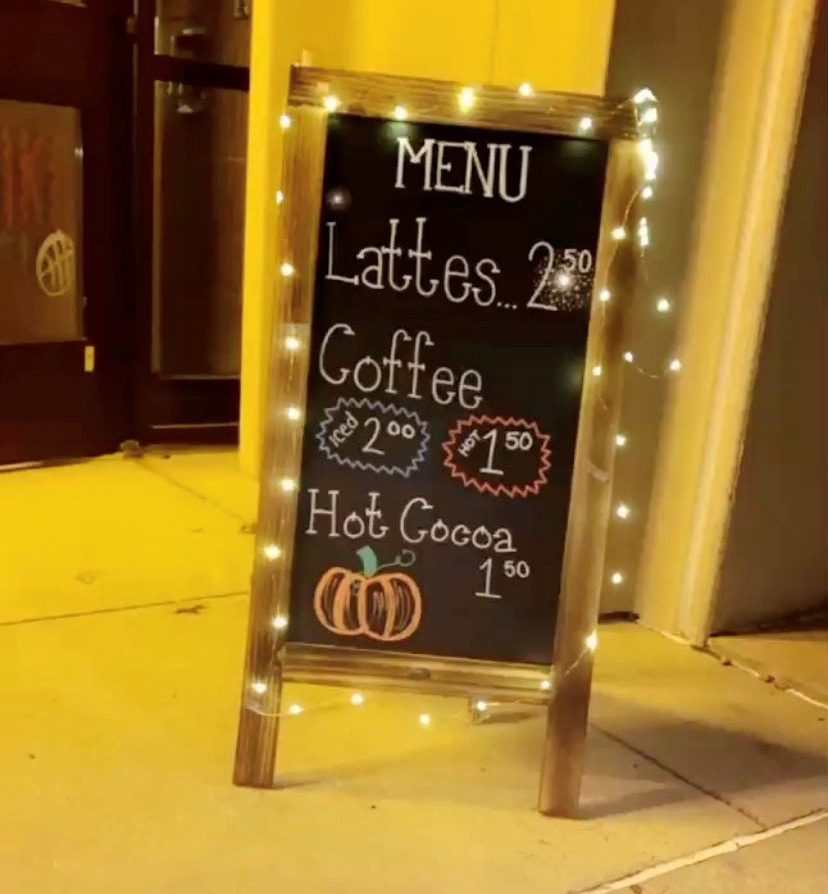 By Emily Capolupo '20
National Honor Society will be continuing their coffee stand during the second semester in order to raise money for Mini-THON, a fundraiser by Four Diamonds for pediatric cancer research. All proceeds from the coffee stand will go towards Mini-THON, which is happening in May.
The stand's menu consists of hot coffee ($1.50), iced coffee ($2.00), hot chocolate ($1.50), and lattes that come with vanilla, hazelnut, or caramel flavoring ($2.50). The coffee stand also will sometimes include specialty drinks on the menu.
As of February 11, the stand will be available every Tuesday morning starting at 6:45 AM, and it will be located in the entrance from the student parking lot near Rill Gym.
The NHS members working the stand will rotate each week, and they dedicate their morning to being there early at 6:30 AM to start setting up the stand and making coffee for students. NHS has multiple fundraisers, and the coffee stand has been one their most successful.
During the first semester, the coffee stand raised an average of $100 each week for Shop with a Buckskin. They are hoping to at least match that for Mini-THON.
"It's so important to make an impact in other people's lives with something as beneficial as paying for cancer treatment and research, and the fact that we can do that by selling coffee is exciting!" commented NHS Vice President Lydia Sigman.
Next time you see the coffee stand as you enter the building, please take a moment to buy a delicious drink and put your money towards an important cause!