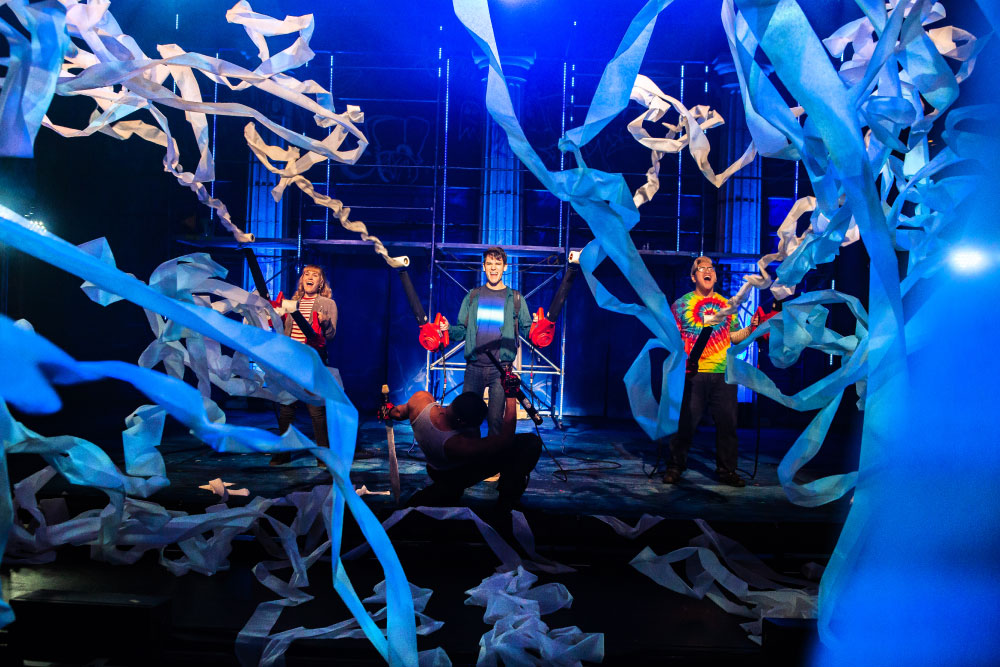 By Michaiah Johnson '23
For the last fifteen years, the lives of children, teens, and adults alike have been touched and changed by the revolutionary novels written by author Rick Riordan. "Percy Jackson and the Olympians"tells the tale of young Perseus Jackson and his action-packed journey through the life-changing discovery that his father is the Greek god, Poseidon, making Percy a demigod. The series has been claimed to be the gateway to a love of reading for many young children. Riordan created lovable and relatable characters, including Percy and his two best friends, Annabeth Chase and Grover Underwood.
In 2010, the movie adaptation of the first book, "The Lightning Thief,"was released. Though the movie as a film was reviewed well, those who had read the books were severely disappointed. The fans have gone as far as to label the movie and its sequel, "Percy Jackson: Sea of Monsters"as the "Peter Johnson"movies, making a reference to the incorrect name that a character uses to address Percy in the books. Even Riordan was disappointed by the movies and felt his fans were not given the adaptation they deserved.
Almost seven years after the release of the first movie, the news of a Percy Jackson musical became known. Rob Rokicki and Joe Tracz, composer and playwright respectively, made an updated score and an expanded script to have performances begin March 23rd, 2017, for a limited run. The show then announced a national tour which debuted in 2019. Finally, the show began an on-Broadway 16-week run at the Longacre Theatre.
The musical was adored by the fans. Not only was the musical visually electrifying and filled with wonderful songs, but it minimally strayed from the plot of the original first book. Fans hope musicals will be made for all five of the "Percy Jackson and the Olympians"books. For now, it is unknown whether that hope will come true, but according to an interview from "Hypable,"Rokicki thinks a "Sea of Monsters"musical would be fun.