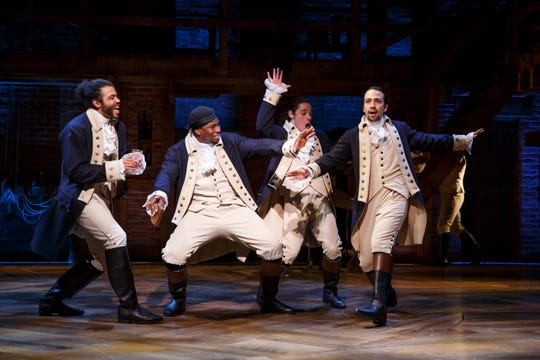 By Lexie Kauffman '22
In 2015, Lin Manuel Miranda's original musical hit the Broadway stage, blowing fans away. Hamilton tells the story of one of America's founding fathers, Alexander Hamilton. The musical uses R&B, hip hop, and soul music to follow the life of an orphaned immigrant making a name for himself and the new nation of America.
Back in 2016, the original cast, including Conestoga Valley's own Jonathan Groff, filmed a 160-minute production of the award winning performance. The film has been kept away to allow as many people to see it in its intended form: a Broadway show. However, after five years, Miranda took a shot with Disney, selling them the pro-shot for 70 million dollars. A pro-shot is a recording of a live performance that is then edited together like a movie to be released in theaters.
The creators hope that fans will be satisfied with the Hamilton experience on the big screen.
"I'm so proud of what [director] Tommy Kail has been able to capture in this filmed version of Hamilton– a live theatrical experience that feels just as immediate in your local movie theater," Miranda said. "We're excited to partner with Disney to bring the original Broadway company of Hamilton to the largest audience possible."
Fans will have to wait for it; the musical is set to be released in theaters on October 15, 2021. This release is set to be a blockbuster, as old and new fans alike will want to be "in the room where it happens."