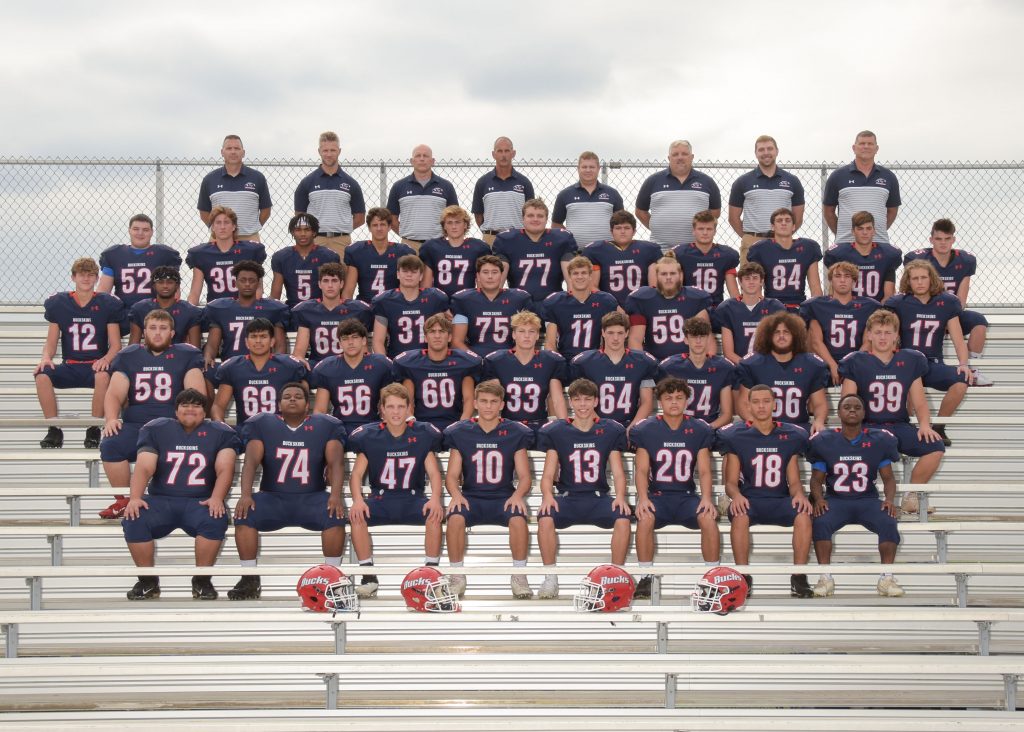 By Ethan Miller '23
The Buckskins opened their 2020 L-L League season on the road Saturday night against the Warwick Warriors. The Warriors dominated en route to a 41-0 home shutout win. However, the Buckskins showed promise, and multiple key players performed well. 
The Warriors started off strong and never looked back. The team leaned heavily on running back Colton Miller, who topped 100 yards rushing and 4 touchdowns on the ground. The Buckskins did well against the pass, however, as they held senior quarterback Joey McCracken to just 71 yards and an interception.
The interception, one of CV's bright spots in the game, was made by senior FS Zach Fisher, who helped to thwart a Warrior's drive. Warwick continued to add points to the board, as they led 14-0 at the half. Both touchdowns in the first half were scored as a result of short field position stemming from interceptions of CV sophomore QB Macoy Kneisley.
Kneisley, making his first varsity start for the Buckskins, showed his lack of experience, but also showed promise by leading CV on a long drive at the end of the first quarter that took the team to first and goal. Unfortunately, the team was unable to score, but the fact that they were in that position is promising.
Kneisley threw three interceptions, but two of them were on the first two drives, so he got into a rhythm over the course of the game. One must also keep in mind that due to the high school being shut down for a week due to COVID, the Buckskins have had much less practice time than the other schools in the league.
The loss Saturday night may not have been pretty, but the team has something to build on.
Box Score
| | | | | | |
| --- | --- | --- | --- | --- | --- |
| | 1 | 2 | 3 | 4 | Final |
| CV | 0 | 0 | 0 | 0 | 0 |
| Warwick | 14 | 0 | 17 | 10 | 41 |
Player of the Week
Senior running back Booper Johnson gets the first POTW honor this week, as he accounted for more than half of the team's rushing totals with 65 yards on Saturday night.