By Michaiah Johnson '23
Everyone has heard of the Harry Potter and Percy Jackson series. Readers also know about To All the Boys I've Loved Before and The Hunger Games. But what about some of the lesser known middle grade and young adult book series? There is no end to stories that are just as wonderful, but not as popular, so keep reading to learn about some hidden gems.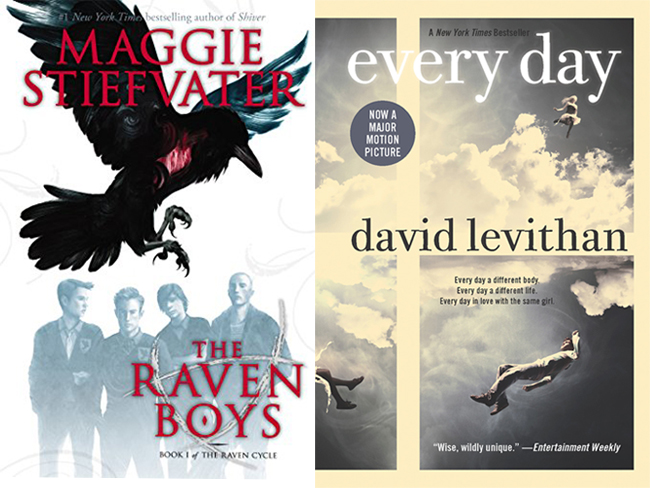 The Raven Cycle by Maggie Stievater (YA)
A four-book series, The Raven Cycle follows Blue Sargent, the only non-clairvoyant in her household, as she joins her aunt on St. Marks Eve to enhance her psychic skills as she watches the soon-to-be dead walk past. Blue never sees them, but this time, she sees a boy named Gansey. She learns that Gansey is a student at Aglionby, the local boys' private school. Aglionby boys, or Raven Boys, as Blue likes to call them, only mean trouble. Unfortunately for her, she is drawn to the magnetic, charismatic Gansey and his friends: Ronan, the angsty loner, Adam, the scholarship student, and Noah, the quiet one. Since she was little, Blue has been warned that she will cause her true love to die. She's done her best to stay away from boys in general, but as she gets caught up with these Raven Boys, she knows she's stumbled into a strange and sinister world.
Every Day by David Levithan (YA)
Although it's kind of rare to find a young adult romance series, they are becoming increasingly popular. David Levithan's Every Day trilogy is about A – a person, a soul, whatever you'd like to call A – who wakes up every day in a different body. A's been perfectly fine with this and has rules: Don't get too attached. Avoid being noticed. Do not interfere. But when A meets Rhiannon, his current body's girlfriend, A finds it hard to follow the rules. A finally finds someone A wants to be with every single day.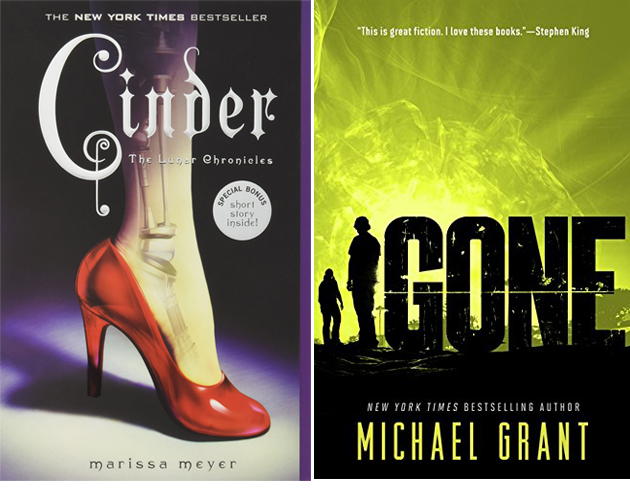 The Lunar Chronicles by Marissa Meyer (YA)
Marissa Meyer's The Lunar Chronicles is a series of four books, along with a few in-betweeners, that reimagine classic fairytales like Cinderella in a futuristic world full of cyborgs, androids, space, and secrets. The series follows Cinder, a half cyborg, Cress, a computer hacker, Scarlet, a spaceship pilot, and Winter, a princess as they work together, along with a few others, to save their country from an evil queen.
Gone by Michael Grant (YA)
The dystopian series Gone tells the tale of a small town where everyone has disappeared. Everyone, that is, except the kids. Teenagers, middle schoolers, children, and toddlers are all left behind while all the adults have simply disappeared. Everything changes, including the kids, the animals, and the town. It's a sinister time to be living and the kids are on a race against time, for once you become an adult, you'll be gone too.
What other YA books should make the list? Add your picks to the comments.