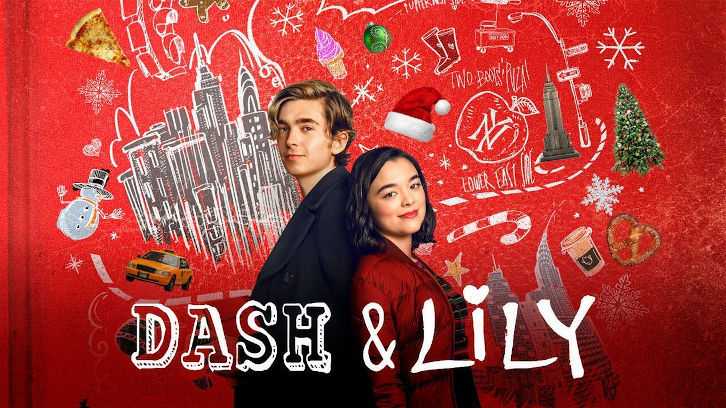 By Lexie Kauffman '22
A new holiday romantic comedy hit Netflix on November 10, 2020. However, the movie-centric genre gained a new contender: an eight-episode television series. Created by Joe Tracz, known for the Netflix show The Series of Unfortunate Events, and based on the young adult book series by David Levithan and Rachel Cohn, Dash & Lily follows the story of two high school teens in New York City.
However, despite the name of the show, Dash and Lily are not the main characters. The title of the main character belongs to a little red notebook adorned with the words "Do you dare…." Dash and Lily meet and communicate through the red notebook, taking turns revealing intimate information and doing dares for each other. In fact, the two title characters are not shown on screen together until many episodes have passed.
For eight episodes, the two teens experience a multitude of December holidays, ranging from Hanukkah celebrations to New Year's Eve. The holiday season is shrouded in mystery as Dash and Lily communicate without knowing who the other is or what they look like. The two lost souls have found each other on paper, but will it work once they meet in person? Throw in childhood bullies, ex-girlfriends, and family drama, and the page-crossed lovers face the hardships that come with growing up in the city that never sleeps.
The eight episodes are packed with twists and turns, and even a cameo from executive producer Nick Jonas and his band, The Jonas Brothers. For now, one season is all fans have, but there are two more books in the series. If all goes well for the first season, Dash and Lily may grace our screens again in the future.
"I love our cast and I love the characters, and I'd love to be able to, if the holiday gods allow, be able to keep telling stories about Dash and Lily," commented showrunner Joe Tracz in an interview with PRIDE.
Whether season two comes or not, Dash and Lily is the heartwarming holiday season binge we've been waiting for and you can watch it now on Netflix.