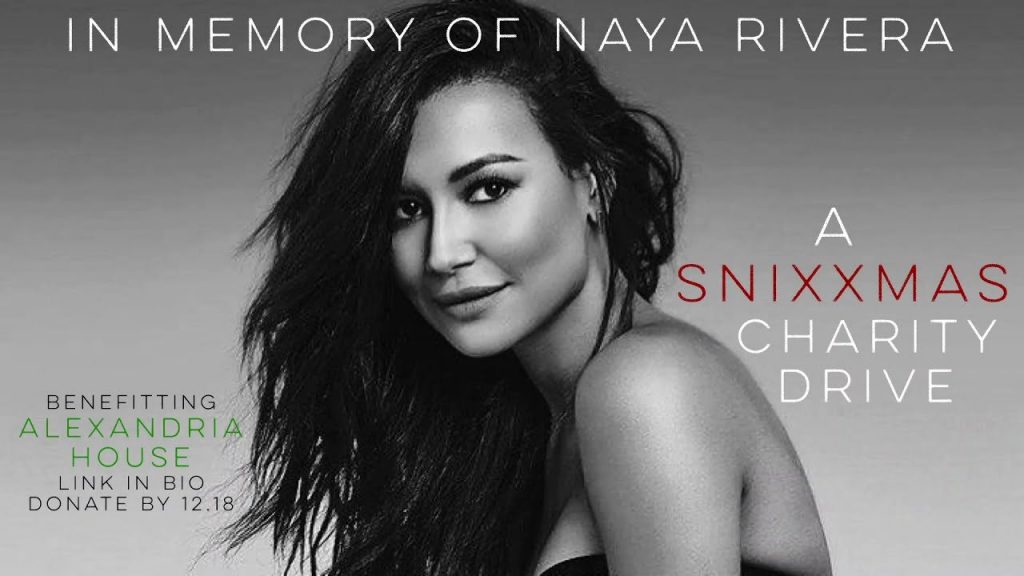 By Lexie Kauffman '22
The singing spectacular Glee aired for six seasons, from 2009 to 2015. In those six years, the Fox TV show celebrated the holiday season with four different themed episodes.
The first holiday episode is the tenth episode of season two. "A Very Glee Christmas" features Christmas tunes ranging from "Baby It's Cold Outside" to "You're A Mean One, Mr. Grinch."
The episode included celebrations of Christmas, "evil" schemes from rival teachers, break ups, and the first duet between beloved characters Kurt and Blaine.
With the characters' love of music, and the actors' talent, the Christmas episodes hold a fame of their own due to their music. The same pattern continued for season three episode nine "Extraordinary Christmas" and season four episode ten "Glee, Actually." Songs like "Do They Know It's Christmas" and "The First Noel" grace the screen along with nods to other December holidays with a performance of "Hanukkah, Oh Hanukkah."
The season three episode pictured the high schoolers as they are tasked with making a classic black and white holiday special for their community and volunteering at the local shelter. The episode is filled with Christmas classics and an original song that also acts as the title of the episode: "Extraordinary Merry Christmas."
Season four Christmas' focus is split between the characters still in high school and the characters living in New York City. Despite the split, the episode is filled with heartwarming moments and tunes.
However, the network faced an issue when the season five holiday episode came along. Although it was December in real life, the characters had just experienced a time jump. In order to celebrate the relevant holidays, "Previously Unaired Christmas" was released as the eighth episode of the fifth season. The episode was sitting in the Fox vault from the prior year when the network deemed it "too controversial." Many fans believe it should have stayed there.
The plot is a train wreck, spliced together to avoid mention of the late Cory Monteith who had died only months before, and the controversial topics were just as the network had claimed, too controversial and handled poorly. Although some songs like "Away in a Manger" and "Rockin' Around the Christmas Tree" are fabulous additions to any holiday playlist, this episode is not one to rewatch during your Glee holiday binge. Despite the blemish on their almost perfect record, the Glee holiday episodes (seasons two through four) are worth a watch during your holiday season.
Sadly, 2020 is a far cry from the early 2010s when the Glee cast filmed these holiday treasures. Instead of dressing in sweaters and dancing in fake snow to bring joy to their viewers, the Glee cast will be using this holiday season to honor their late co-star and friend Naya Rivera (see "'Glee' Star Tragically Drowns in Lake Piru, California"). Rivera passed away in a tragic drowning accident in early July.
For this December, her friends came together to reminisce about Naya's holiday signature: her annual Christmas party dubbed "Snixxmas." "Snixx" was one of Rivera's common nicknames that eventually also belonged to her character, Santana Lopez.
In honor of Rivera and Snixxmas, her castmates and friends have collaborated to make videos asking for donations to one of Rivera's favorite charities: Los Angeles Alexandria House, an organization that provides transitional housing and services for homeless women and children. Rivera was very involved in the nonprofit throughout her final years, volunteering alongside her son. She called her experiences at Alexandria House, "The biggest blessing."
Along with an initial instructional video, Rivera's friends also shared their favorite memories of her annual party. Her co-star, Chris Colfer, described his first Snixxmas with mention to another co-star, Dianna Agron.
"My favorite Snixxmas memory was from the Snixxmas in 2011, which, I think, was also the very first Snixxmas. Dianna and I thought it was a costume holiday party. I showed up dressed as Elf on the Shelf. The resemblance was uncanny. And we were the only people in costume. People kept ordering drinks from me because they thought I was working there."
Many others shared their memories, with another invitation for donations.
"We ask you all to join in our effort to bring a little Snixxmas cheer into the lives of those in need," said Jane Lynch, who played Rivera's cheerleading coach in Glee.
Snixxmas is raising money through Go Fund Me. The donation drive reached the original goal of $50,000 within hours; the new goal is $100,000. You can donate at https://www.gofundme.com/f/snixxmas-charity-drive-in-memory-of-naya-rivera?utm_source=customer&utm_medium=copy_link&utm_campaign=p_cf+share-flow-1.