By Lexie Kauffman '22
Holiday movies grace our televisions all throughout the month of December (and even earlier), but alongside the fan favorite movies stand the different holiday-themed episodes of different TV shows, ranging throughout the genres. Read on to discover which TV holiday specials are worth annual rewatches.
High School Musical: The Musical: The Holiday Special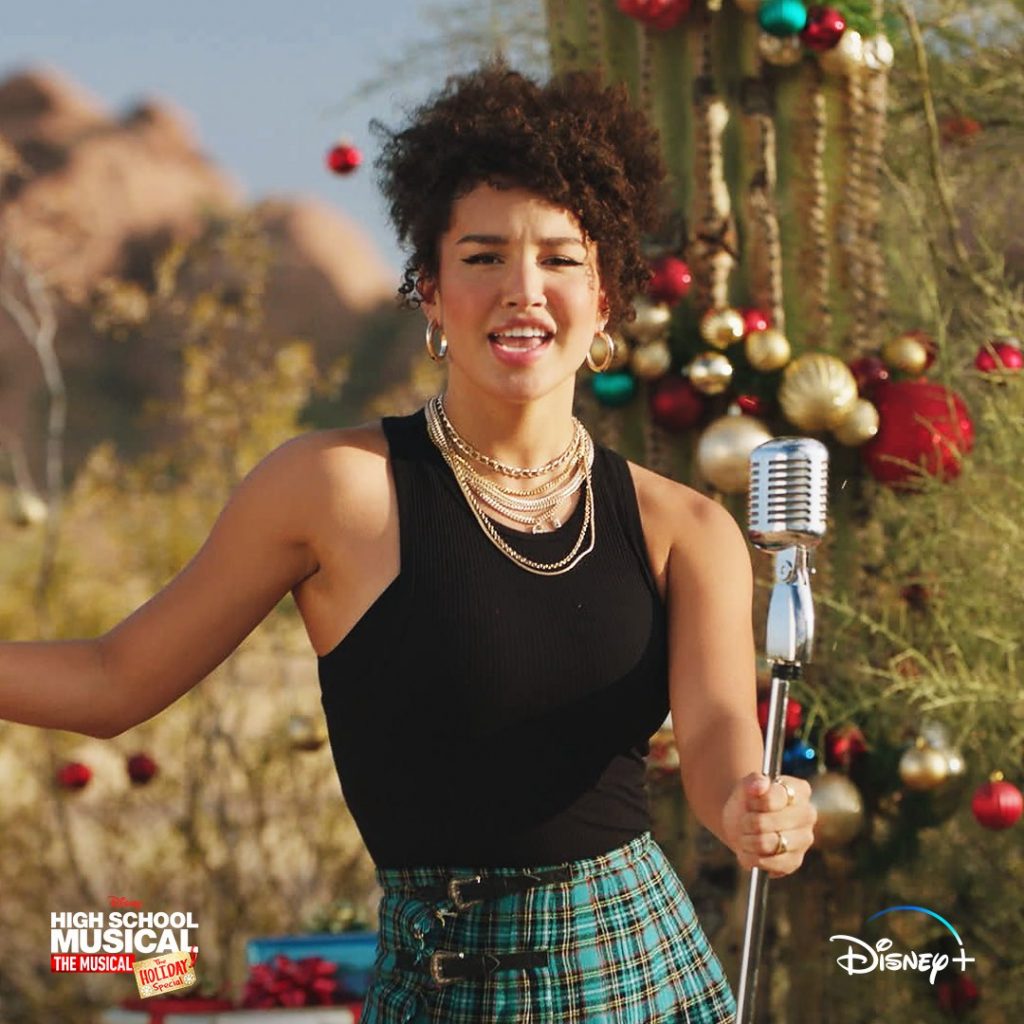 Fans of the series have been surviving on a promise of season two since the first season's finale aired in January of 2020. However, due to Covid-19 restrictions, the cast was unable to film season two as originally scheduled. The creators of the show came up with a solution: the cast performed holiday songs of their choice in their hometown. Some members of the cast that live near each other performed duets while others chose to sing solo Christmas ballads. Two actors even sang a duet that was filmed in two different locations and spliced together.
The special is 45 minutes of holiday cheer with joyful holiday songs like "White Christmas" and a Hanukkah Medley. Joshua Bassett, the actor that plays lead male Ricky Bowen, even wrote an original song for the special titled "The Perfect Gift." After about 35 minutes of holiday joy, fans get to end the special with a preview of season two.
New Girl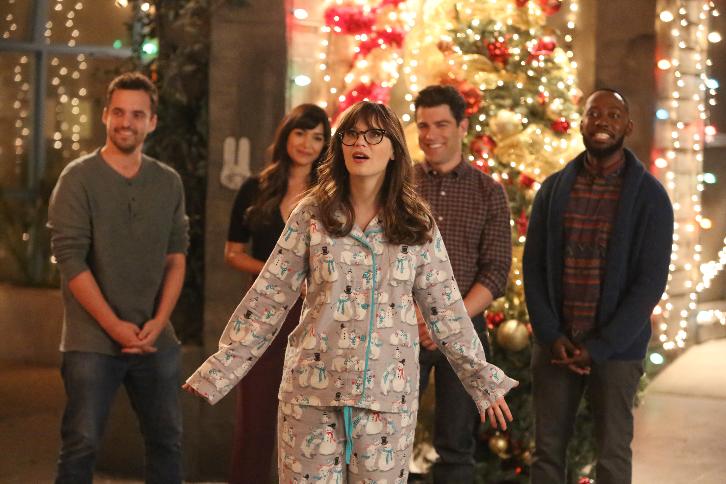 The hit comedy portraying a single adult woman that moves into a loft with three adult men ran for seven seasons. Within those seven seasons, four episodes revolve around the December holiday season. Season 1, episode 9: "The 23rd," season 2, episode 11: "Santa," season 4, episode 11: "LAXmas," season 6, episode 10: "Christmas Eve Eve" all follow the gaggle of friends throughout their holiday adventures. Whether it be mishaps at an office holiday party or fighting through a busy airport the week before Christmas, these episodes of New Girl are sure to make you laugh while you get into the holiday spirit.
Schitt's Creek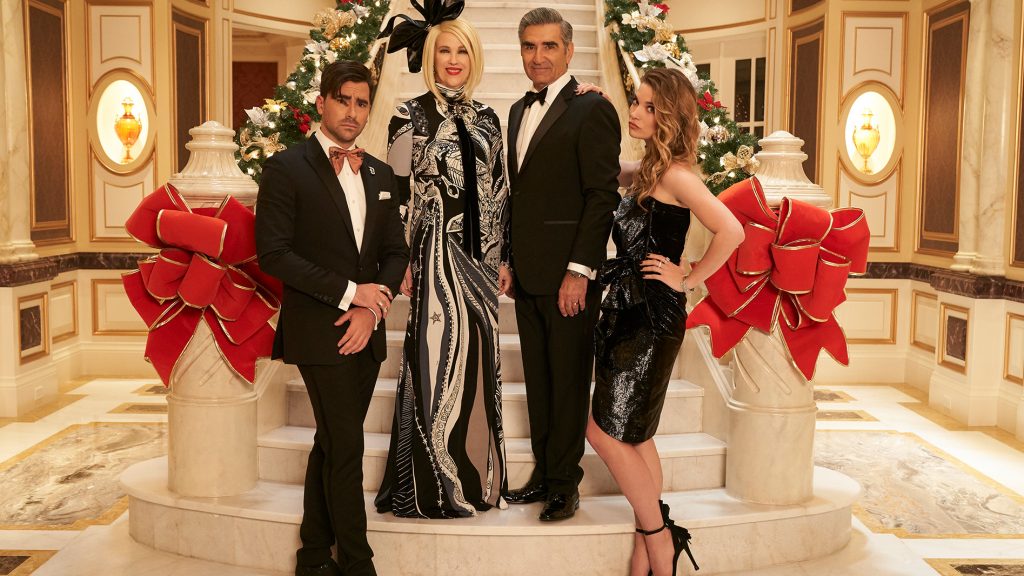 This six-season award winning show follows the rich family that fell from grace: The Roses. After losing their fortune, they must move into a small town in the middle of nowhere: Schitt's Creek. The show only explored the December holiday once in its 43-episode run. The final episode of seasons 4 is a special holiday episode titled "Merry Christmas, Johnny Rose." The episode follows main character Johnny as he realizes that since moving to Schitt's Creek, the Rose family had not celebrated Christmas. Aghast at this realization and trapped in remembering their Christmas past, Johnny tries his best to bring the Christmas spirit back to his family. The episode is 23 minutes of pure happiness and family. It is the perfect way to get into the holiday spirit.
Other TV shows with holiday specials:
The Office
Friends
WKRP in Cincinnati
Community
Glee (see "Glee Cast Uses the Holiday Season to Honor Naya Rivera")