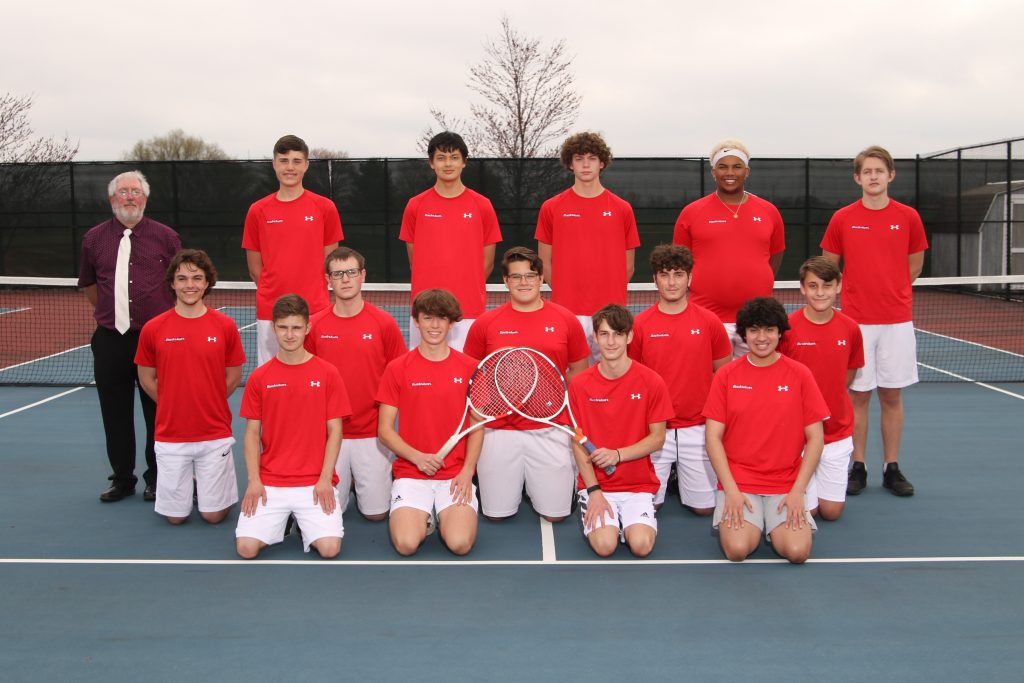 By Owen Patten '24
The long awaited 2021 spring sports season is finally here. This includes the high school boys tennis season. After a long, cold winter the team is ready to get back out on the courts. It has been two years since the team has been able to compete, due to the Covid-19 pandemic. In 2019, the team competed in Section 1 for the Lancaster Lebanon League. They will continue to try and rally some wins in Section 1 for the 2021 season.
The team will be led by a strong field of returning players this year including Ivan Shrom, Nolan High, Yugi Wegner, and Grady Ray. The 2019-2020 Mideast Section Coach of the Year, Coach Dale Gregg, will be back again to lead the Buckskins through a packed season.
Good luck to the entire boys tennis team for a great season ahead! Go Buckskins!
The following is the Boys Tennis match schedule for 2021:
March 22 Match – @Cedar Crest
March 24 Match – Garden Spot
March 26 Match – @Penn Manor
March 29 Match – @Cocalico
March 31 Match – @Manheim Central
April 6 Match – Ephrata
April 8 Match – Elizabethtown
April 10 ALTOONA INVITATIONAL
April 12 Match – @Warwick
April 14 Match – @LS
April 16 Match – Lebanon
April 24 BUCKSKIN INVITATIONAL