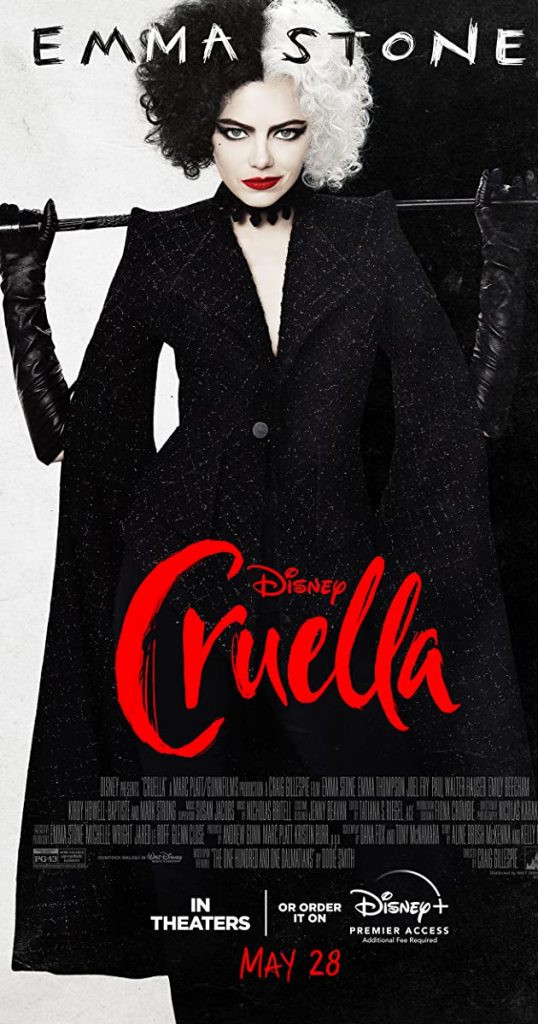 By Michaiah Johnson '23
In recent years, Disney has become well-known for their live-action spin-offs, prequels, and remakes of their beloved classic animated movies. Having remade movies like Cinderella and Aladdin, Disney is giving the 1961 101 Dalmatians a chance in the limelight. In a similar fashion to Maleficent, Disney's Cruella will give a backstory type tale of the fur-coat wearing and puppy-hating villain.
This technically isn't the first time Cruella de Vil has been brought to the live-action scene. A live-action version of 101 Dalmatians released back in 1996 along with a sequel, 102 Dalmatians, in 2000. The viscous character has also been seen on ABC's Once Upon a Time and Disney Channel's Descendants. Cruella, however, is an origin story.
The movie, directed by Craig Gillespie, will take place in 1970's London following a young woman named Estella. Estella arrives in London ready to take on the fashion industry, thus leading to her employment from the harsh and cutthroat Baroness von Hellman. The relations between the two turn sour and allow the dark side of Estella to come out, creating the infamous Cruella de Vil.
Estella/Cruella is played by Emma Stone, an actress known for movies like La La Land, The Help, and The Amazing Spider-Man. Emma Thompson plays the Baroness. Thompson has played roles such as Nanny McPhee in Nanny McPhee and Professor Trelawney in the Harry Potter movies. Funny enough, Thompson has also acted in Disney's live-action version of Beauty and the Beast. Along with Stone and Thompson, Cruella also features Joel Fry, Mark Strong, Paul Walter Hauser, Emily Beecham, and Kirby Howell-Baptiste.
The movie is set to release May 28th, 2021 on both Disney Plus, with premier access, and in theatres.