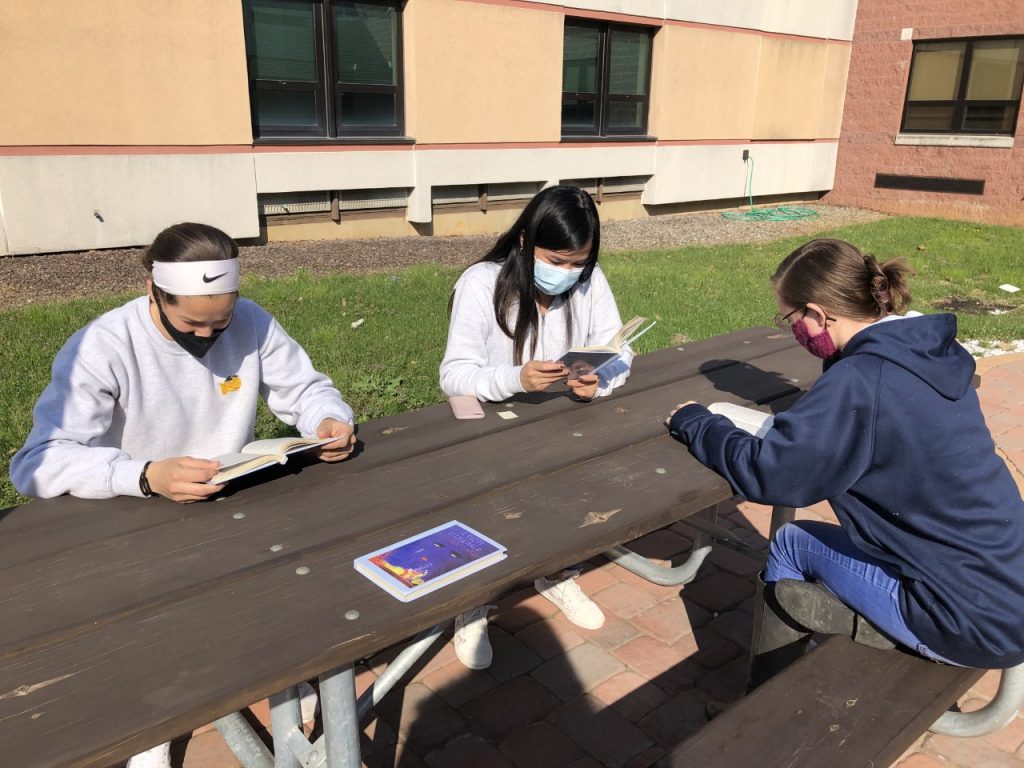 By Lexie Kauffman '22
As the weather turns nicer, the Buckskin Backyard is open for classes. The courtyard classroom allows teachers to move their class outside to teach in the sun. Mr. Karli's CHS English 101 class enjoyed the area as they read The Great Gatsby in their pods.
"It was relaxing and a nice change of scenery. It was like a breath of fresh air," commented Andrea Tu '22.
The spacious area allows students to continue their learning in a new environment and get a break from the building. These breaks are especially coveted with Covid-19 protocol.
"While we didn't take off our masks, it was nice to have more space to spread out," Tu explained.
The Buckskin Backyard was finished last year and is a great resource for teachers and students alike.