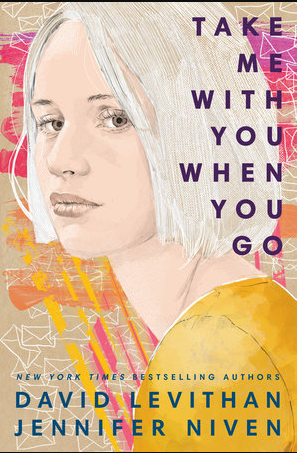 By Olivia Deebel '23
Take Me With You When You Go
By David Levithan and Jennifer Niven
Take Me With You When You Go is a book that centers around two siblings in a not-so-great household. One sees an opportunity, and takes it, leaving the other alone. The other sibling must figure out how to journey through this new chapter in their life.
Dark and Shallow Lies
By Ginny Myers Sain
Dark and Shallow Lies is a mystery about a girl whose best friend went missing. She focuses all of her attention on trying to find her. But, as she starts to find out what actually happened, she starts to realize everybody she thought she knew was hiding something.
You'd Be Home Now
By Kathleen Glasgow
You'd Be Home Now is about a girl who seems to have it all. But after a tragic accident is pushed past her breaking point, and knows that it is time for a change. So, she starts too.
Skin of the Sea
By Natasha Bowen
Skin of the Sea is inspired by West African mythology. It is about a young mermaid who is facing consequences for saving someone's life. As the book unravels you see many different sides to the story, and start to truly understand what it means to serve the gods.
Other books to consider reading
Call Us What We Carry by Amanda Gorman out 12/7/2021
The Righteous by Renée Ahdieh
The Falling Girls by Hayley Krischer
When We Make It by Elizabet Velasquez
Both Sides Now by Peyton Thomas