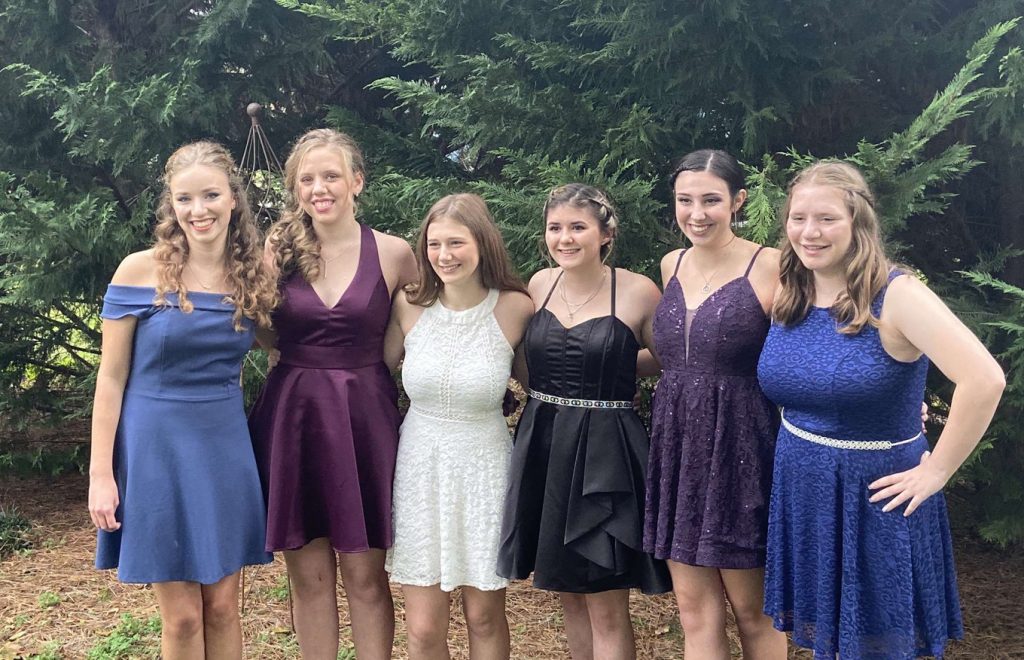 By Jamie Handwerger '23
Homecoming is a special time of year that is a shared experience throughout many of the high schools in the United States. The hype, the football game, the bonfire, pictures, and the now public "Hoco" proposals are all part of CVHS's homecoming tradition.
The Proposal—There are so many ways to ask someone to homecoming, from sports posters, tv show themed homecoming proposals, necklaces and sayings, to complaints that turn into a proposal for homecoming. An invitation to homecoming can mean a new relationship or just be a really sweet moment between friends.
This October, in Florida, two students with Down Syndrome asked each other to homecoming. David Cowan (19) came out on the football field while Saris Garcia (18), was cheering at a high school football game, and surprised her with a poster decorated in flowers reading, "Will You be My Sunshine to Homecoming?" This particular proposal went viral.
The Photos—Another hallmark of homecoming is the photo shoot. In the past many have gone elsewhere to take pictures, but this year the trend for CV students was to take pictures in their own backyard or at one of their friend's homes. There is beauty all over Lancaster county, and where most of CVHS students live are some of the best views in the county. Pictures were taken at bridges, creeks, patio steps, porches, and all the way to cornfields.
The Style—For shoes, the popular trends were nude and black block heels and silver stilettos. Guys typically wore brown or black dress shoes. Shoes were the one area with similarities; however, everyone stood out in their dresses and outfits. There were few people who were wearing the same exact dress or outfit as another.
Last year navy blue, pink, black, and burgundy red made up 81% of online sales. This year these colors returned along with yellow, rose gold, and white. Backless, lace, high-low, strapless, floral and glitter styles stayed in trend. Males tended to stay with white or black shirts, suspenders or patterned tie, and khaki or black pants.
The excitement and preparation for homecoming culminated in a well-planned, Pixar-themed night. Now, juniors and seniors can turn their attention to the next evening of trends and traditions: Prom.