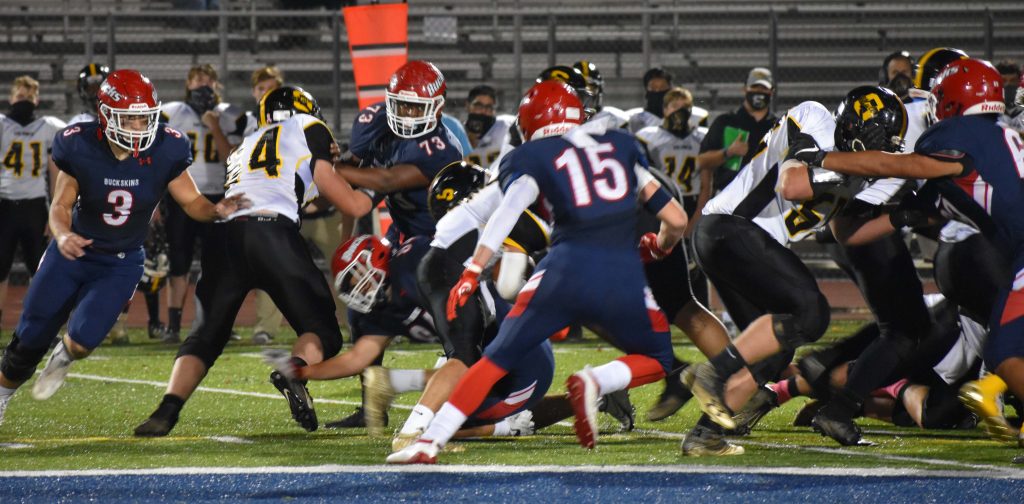 By Ethan Miller '23
The Buckskins blew out the Solanco Golden Mules Friday night thanks in large part to a prolific running game. The Bucks totaled 331 yards of offense, and 251 yards of that was on the ground. CV jumped out to an early 7-0 lead, as senior running back Booper Johnson broke off a 51-yard touchdown run on the Buck's fourth play of the game. On the ensuing kickoff, the Solanco kick returner fumbled the ball and the Buckskins recovered. This would turn into 3 additional points, and at the close of the first quarter, Conestoga Valley led 10-0.
Early in the second quarter, the Bucks constructed another scoring drive, this time via the air game. Sophomore quarterback Macoy Kneisley only threw 7 times during the game, and, when aided by a pass interference call on Solanco, threw for a 21-yard touchdown on fourth down to Zach Fisher and gave the Bucks a 17-0. Solanco would score a touchdown on the subsequent drive and the score was 17-7 CV at the half.
In the third quarter, the Bucks put the game on ice with 2 more touchdown scoring drives. The first was only a 2 play drive, as running back Booper Johnson broke off another long touchdown run, this time for 62 yards. The Solanco offense had no answer for the strong CV rush defense and was kept off the scoreboard for the entirety of the second half. Booper Johnson got his third touchdown of the game on a 16-yard touchdown run late in the third quarter to go up 31-7.
Neither team scored in the fourth quarter, and Zach Fisher intercepted a desperation heave from the Solanco quarterback to seal the game for the Buckskins. Fisher caught 3 passes for 62 yards and a touchdown, JP Plowden ran for 24 yards, and Macoy Kneisley went 5 of 7 for 81 yards, a touchdown, and no interceptions.
Box Score
| | | | | | |
| --- | --- | --- | --- | --- | --- |
| | 1 | 2 | 3 | 4 | FINAL |
| CV | 10 | 7 | 14 | 0 | 31 |
| SOL | 0 | 7 | 0 | 0 | 7 |
Player of the Week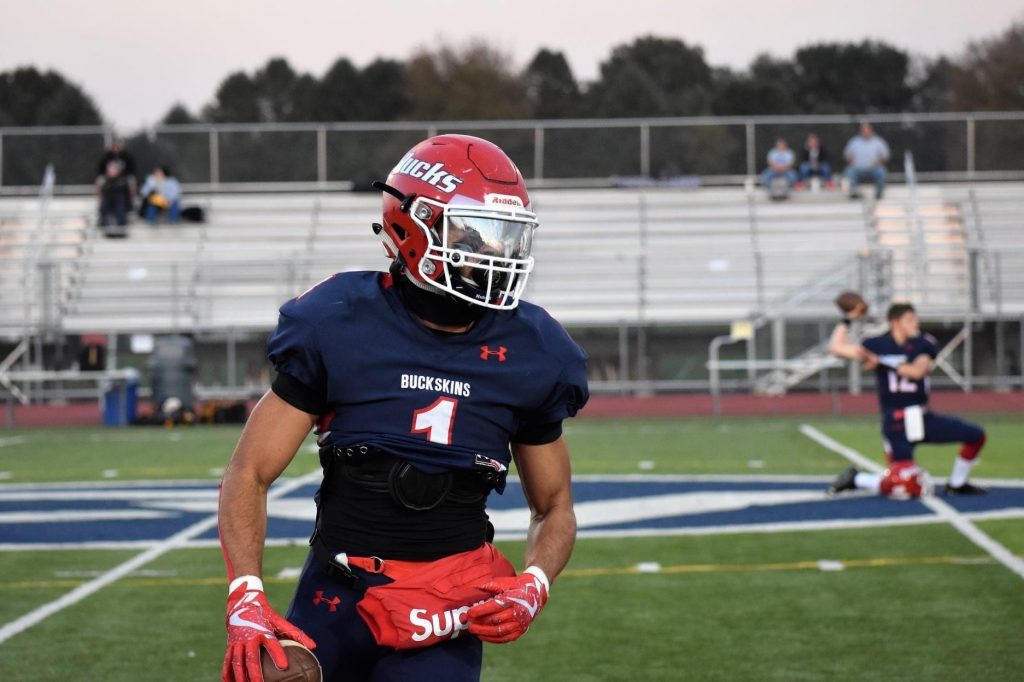 Booper Johnson gets the nod this week, and he is also the first repeat PoTW this season. The senior running back had a career game on Senior Night, as he was unstoppable on the ground. Johnson ran for 197 yards on 17 carries, for an average of 11.6 YPC. Johnson tallied 3 rushing touchdowns, with lengths of 51, 62, and 16 yards. This is his second PoTW award of the season.