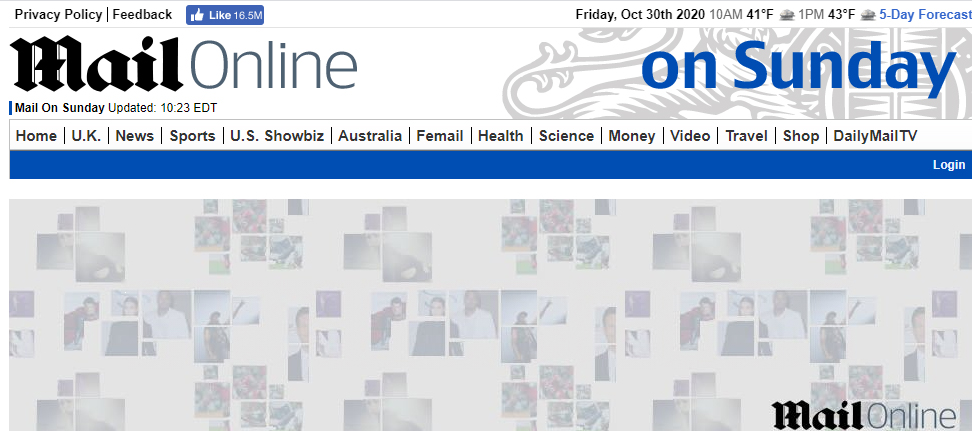 By Kayleigh Hendricks '23
Prince Harry sent a legal warning to "The Mail on Sunday," the same newspaper publishing company Meghan Markle, his wife, is suing. Markle is suing "The Mail on Sunday" because they stepped over many privacy boundaries when they published extracts of a handwritten letter from her father, Thomas Markle, in February 2019.
Tristian Kirk, a journalist for Insider wrote, "She claims the letter was private and never for public consumption, bringing a High Court claim for damages from the newspaper group."
Meanwhile, "The Mail On Sunday" wrote another article about the royal couple, claiming that Prince Harry was accused of turning his back against the Royal Marines. The article also brought up Harry being denounced for his behavior by one of the most celebrated military commanders in Britain, Major General Julian Thompson.
In the article, Mark Nicol, an editor for "The Mail on Sunday," states that Harry withdrew from his position as Captain General of the Marines when it was made known to the public that the Duke and Duchess of Sussex were taking a step back as senior Royals.
Major General Julian Thompson spoke with "The Mail on Sunday," "I'm not trying to give him a lecture, but he has to take the job seriously and not just say, 'Well, I'm still the Captain General and I'm going to live in Los Angeles and never visit the UK.' It's wrong. You can't do that," he added. "He is expected to attend events and be around and be as accessible as his grandfather was."
Harry's lawyers responded to the article by issuing a legal warning to the publishing company. They said that he has not been reachable by phone since his last appearance, when he was declared an honorary Marine in March.