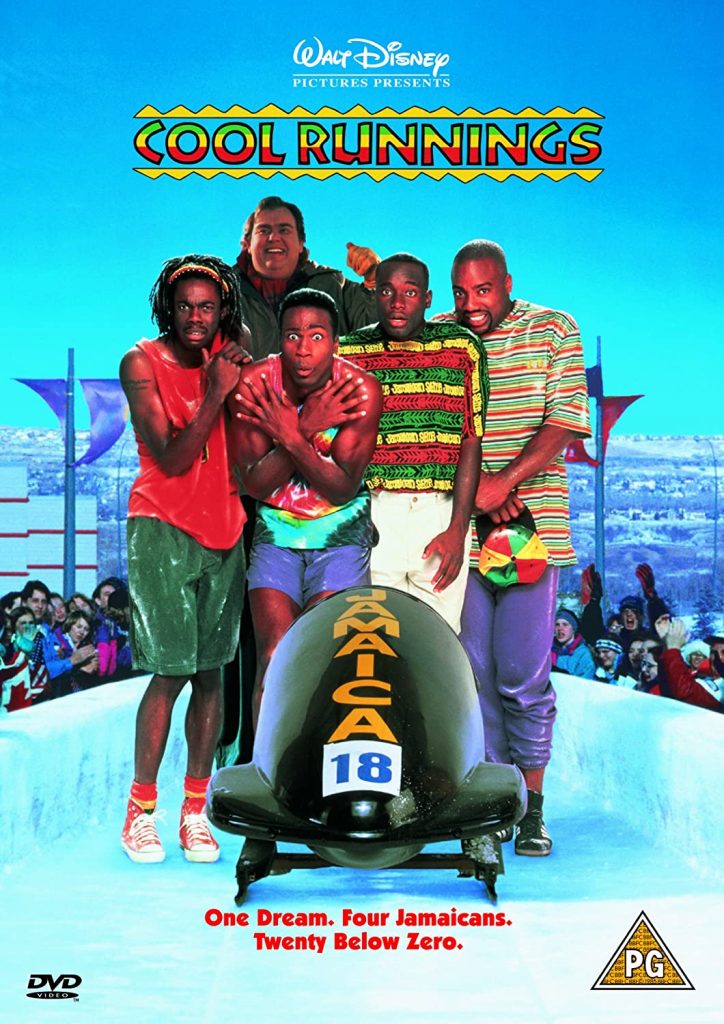 By Ethan Miller '23
For a team that's never even seen snow, the idea was simply absurd. The 1988 Jamaican bobsled team was no joke, even though the world may have viewed it that way. The 1993 Disney movie "Cool Runnings" is a comedic, entertaining sports movie that shows the challenge of learning to bobsled in a country that is missing the key ingredient of bobsledding—ice.
To start the movie, top Jamaican sprinter Darice Bannock trains to reach the Summer Olympic games. Coinciding with that is the Annual Pushcart Derby, a race that his friend, Sanka Coffie, aims to win for a record seventh straight time. Sanka wins but is crashed by an opponent as they cross the finish line. Soon after, Darice is tripped accidentally by another runner in the 100m finals, causing him and one other runner to miss the cut. Going to protest with the Jamaican Olympic Committee, Bannock notices a picture of his father with Irv Blitzer, a former gold medalist for the American Bobsled team. Blitzer has retired to Jamaica, and Denice and Sanka seek him out.
Darice convinces Sanka to join the team due to his pushcart experience, and the two, after much convincing, get Blitzer to agree to coach them. Blitzer holds an information meeting to attract new members, but all the recruits leave after seeing the dangers of bobsledding. Fortunately, at the end, two recruits show up late- the two runners who tripped alongside Darice at the trials, Yul Brenner and Junior Bevill. Both agree to join, though Yul still has a grudge against Junior for tripping him up, and the team is set.
The team begins training, though practice is difficult due to the lack of ice, and the cold in general, with their goal being the 1988 Calgary Winter Olympics. The team makes progress, and begins to gel, but they face one small obstacle to reaching the games: money. As the movie continues, the team conquers their obstacles, making this sports movie an instant classic.
The movie, directed by Jon Turteltaub and starring Leon Robinson, Doug E. Doug, Rawle D. Davis, Malik Yoba, and John Candy, can be viewed on Disney+ and Prime Video. With funny lines, inspiring comebacks and successes, and lovable characters with memorable quotes, it is worth a watch.
"Feel the rhythm! Feel the rhyme! Get on up, it's bobsled time!"