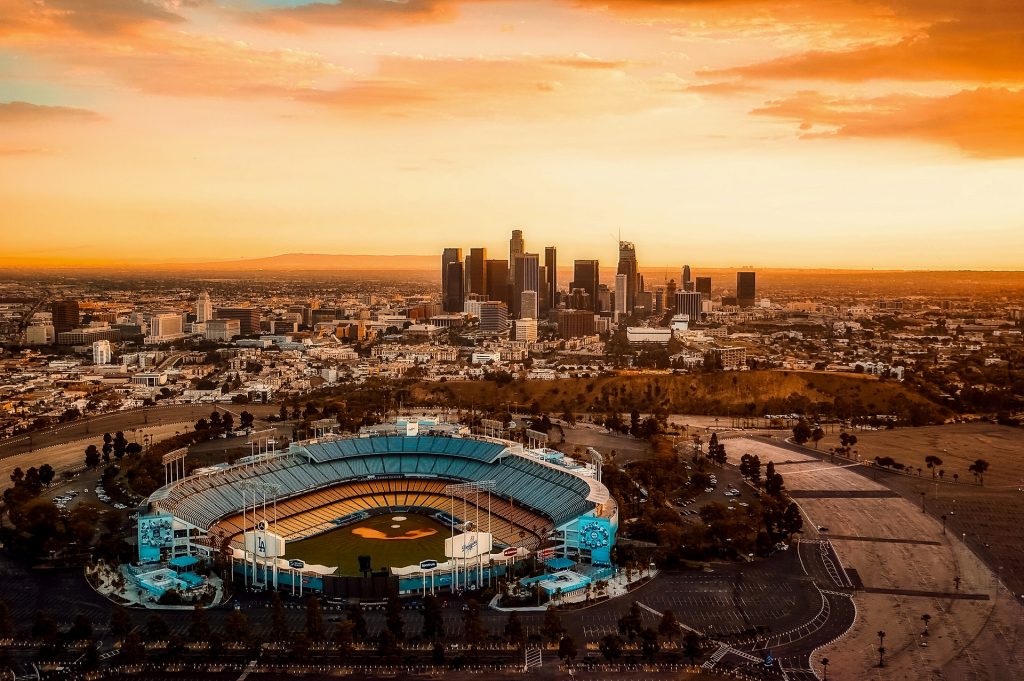 By Ethan Miller '23
The Los Angeles Dodgers won their 7th World Series title to conclude the 2020 season. The series was won 4 games to 2 over their American League opponent, the Tampa Bay Rays. Los Angeles had not won a World Series since 1988 over the Oakland Athletics, despite appearing in 2 World Series matchups in the 4 years prior to 2020.
The Dodgers went 43-17 in the COVID-19 shortened regular season and entered the 8 team National League playoffs as the number 1 seed. They proceeded to easily dispatch the Milwaukee Brewers in 2 games in the National League Wild Card Series, then moved on to face their NL West rivals San Diego Padres. They swept that series too (3-0) to move on to the Championship Series against the NL East champ Atlanta Braves. That series proved to be tougher for the Dodgers as the Braves jumped out to a 3-1 series lead. LA won the next 2 games to tie the series up and force a game 7 and then won a nailbiter 4-3 to clinch a World Series berth.
As for their opponents, the Tampa Bay Rays, the path to the pennant wasn't so smooth. They easily defeated the Toronto Blue Jays in the Wild Card series 2-0. They then beat their bitter rivals, the New York Yankees, in a hard-fought ALDS matchup that went the distance, but the Rays escaped with a game 5 win to move on to the American League Championship Series. From there they faced another grueling series against the most hated team in the MLB, the Houston Astros. The Astros, vindicated before the season for the largest sign-stealing scandal in recent memory, were out to prove that they could win without the aid of a trashcan and advanced camera systems. Both teams played well, and the series went to seven games. Fortunately for Tampa Bay fans, the Rays pulled out a 4-2 victory to advance to the World Series.
In game 1 of the series, the Dodgers offense scored 8 runs en route to an easy 8-3 victory and a 1-0 lead in the series. The two teams split the next two games, with game 2 going to the Rays 6-4 and game 3 going to Los Angeles 6-2. Game 4 went to the Rays in a thrilling fashion. Down by 2 runs in the bottom of the 9th, the Rays, aided by a Los Angeles error, scored 2 runs on a base hit to walk the game off. Unfortunately for Tampa Bay, this was the last good moment for the team in the postseason, as Los Angeles won the next two games to win the series.
The Dodgers finally broke through after being the dominant force in the National Leagues for years, and they finally got to celebrate being World Champions once again. Even in a shortened season, the best team came out on top.