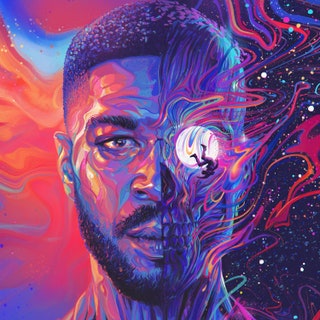 By Dylan Danz '24
For the hip hop community, 2020 was a gold mine of great albums like Lil Uzi Vert's Eternal Atake, Playboi Carti's Whole Lotta Red, and 21 Savage & Metro Boomin's collaboration album, SAVAGE MODE II.
Another late release of 2020 hip hop is Kid Cudi's long-awaited Man On the Moon III: The Chosen. featuring wonderful artists like Trippie Redd, Skepta, and Pop Smoke and hits like "Show Out," "Rockstar Knights," and "Lord I Know."
The hip hop community also gained the work of the tragically murdered Brooklyn rapper, Pop Smoke, in the form of a postmortem release album Shoot For The Stars, Aim For The Moon that has several great tracks like "For The Night," "The Woo," "Mood Swings," and "What You Know Bout Love," along with other great songs on the 19 track album.
Other artists provided new material for the community throughout the year. Jack Harlow had a late 2020 release of Thats What They All Say which has the popular radio songs "Whats Poppin" and "Tyler Herro" but has other, less appreciated tracks like "Funny Seeing You Here." Lil Uzi Vert's long-awaited and anticipated album Eternal Atake, released on March 6th, has amazing songs like "P2" and "That Way" that has a sample of the popular hit "I Want It That Way" by the Backstreet Boys along with other amazing songs.
Playboi Carti gave his fans a Christmas gift in the form of Whole Lotta Red. It initially received a lot of criticism due to his highly different style, but it quickly grew on listeners with some of the popular tracks being "New N3on," "Sky," and "Vamp Anthem."
The distinct Rico Nasty also released an album in late 2020 titled Nightmare Vacation with her song "OHFR?" gaining a lot of notoriety with her unique style.
On October 2, 2020, 21 Savage and Metro Boomin contributed to the list of new releases with their album, SAVAGE MODE II. It has some of the best work that 21 Savage has ever created. It includes features from Drake and is narrated by Morgan Freeman for songs like "Snitches & Rats." One of the best tracks is "Mr. Right Now."
2020 was a hard year, but one good thing that came from it is the many great albums in the hip hop genre that have a lot of diverse and wonderfully put-together pieces of art.