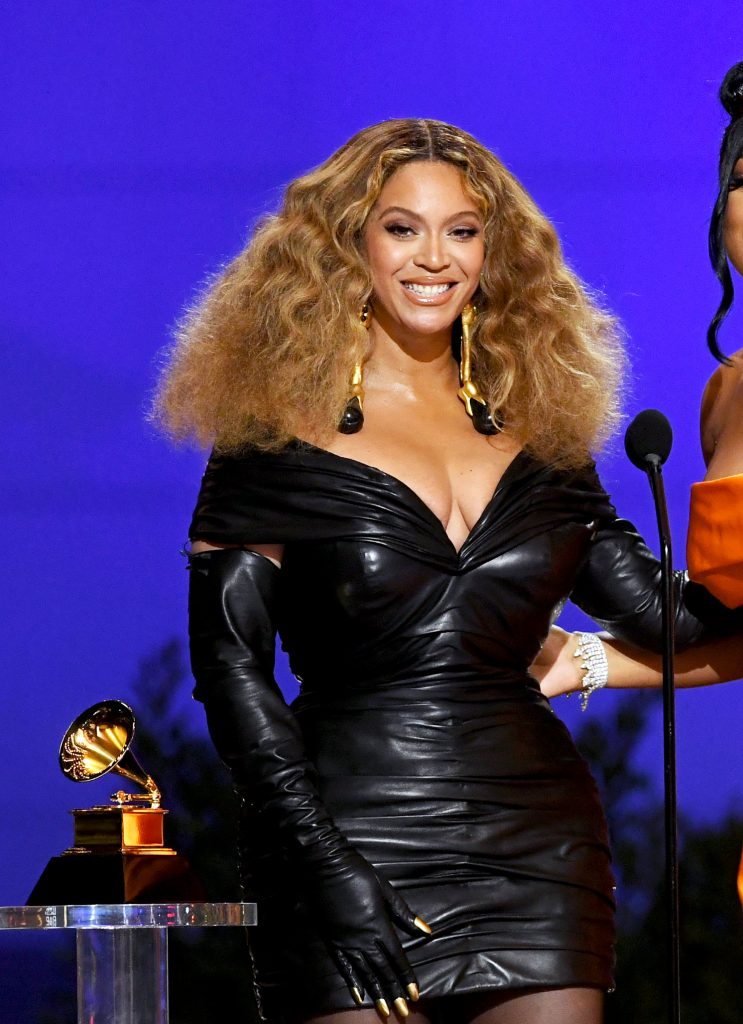 By Olivia Deebel '23
On Sunday, March 14th, 2021, music fans were able to view the annual musical awards show, the Grammys, which were originally supposed to be observed on January 31st, but had been postponed. They took place outside of the Staples Center in Los Angeles, California.
There was a lot of good competition this year, with Beyoncé leading the group with 9 nominations. Taylor Swift, Dua Lipa, and Roddy Ricch also led with 6 nominations each.
The Grammys opened with Harry Styles singing his hit song, Watermelon Sugar, followed by Billie Eilish singing her song Everything I Wanted. Then the band HAIM sang their hit The Steps. There were many other performances, including those by Taylor Swift, Cardi B, Megan thee Stallion, Dua Lipa, DaBaby, Post Malone, and BTS.
There were many record-breaking moments of that night. Most significantly, Beyoncé won her 28th Grammy. She now has the most Grammys of any female artist. Her win, in the category Best R&B Performance, for her song Black Parade, pushed her into the top three of Grammy wins and number one for any female.
Another record-breaking moment was Taylor Swift winning Album of the Year. Swift had previously become the only female to win Album of the Year twice back in 2016. Adele then joined her in 2017. But now in 2021, Swift became the only female to ever win for a third time. She joined the 3-time winners club with people like Stevie Wonder and Frank Sinatra.
Other Grammy Wins:
Billie Eilish…Record of the Year
Harry Styles… Best Pop Solo Performance
Dua Lipa…Best Pop Vocal Album.
H.E.R…Song of the Year.
Megan thee Stallion…Best New Artist.