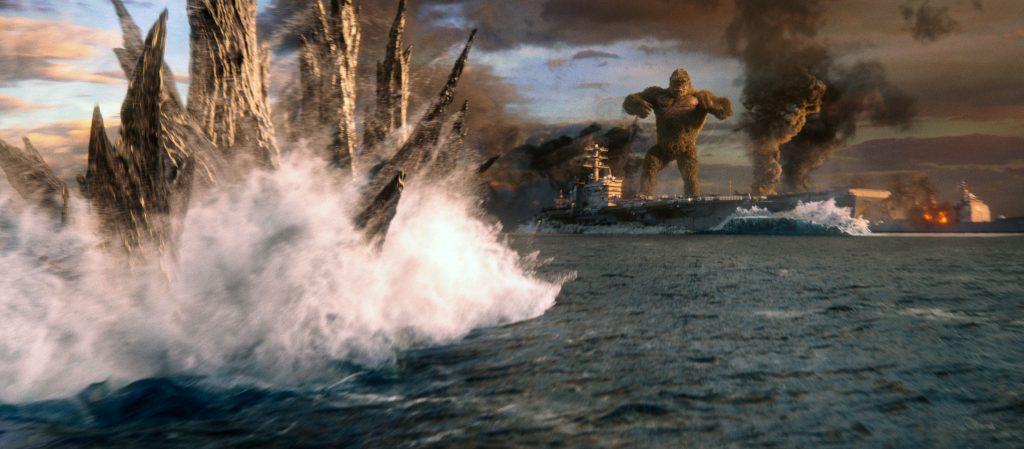 By Dylan Danz '24
Releasing March 31st in the US, Godzilla vs Kong is giving moviegoers a reason to be excited with the big clash of the titans. It features popular actors like Millie Bobby Brown from Stranger Things and Alexander Skarsgård from True Blood. It has a run time of 113 minutes and a $200 million-dollar budget. Memes and debates have quickly formed talking about which one of the favorite colossal beasts people think will win, along with speculations about possible twists that the movie might take.
This is not the first time Godzilla and King Kong have gone head to head. The 1962 movie, King Kong vs. Godzilla about the same general premise, with the end of that movie having King Kong win. The producers have stated the 1962 movie has no correlation with the upcoming film.
When asked about the plot of the movie, Legendary and Warner Bros stated, "Legends collide in Godzilla vs. Kong as these mythic adversaries meet in a spectacular battle for the ages, with the fate of the world hanging in the balance. Kong and his protectors undertake a perilous journey to find his true home, and with them is Jia, a young orphaned girl with whom he has formed a unique and powerful bond. But they unexpectedly find themselves in the path of an enraged Godzilla, cutting a swath of destruction across the globe. The epic clash between the two titans—instigated by unseen forces—is only the beginning of the mystery that lies deep within the core of the Earth."
Godzilla vs Kong is shaping up to be an exhilarating movie and a box office hit. It will be in theaters and on HBO max.