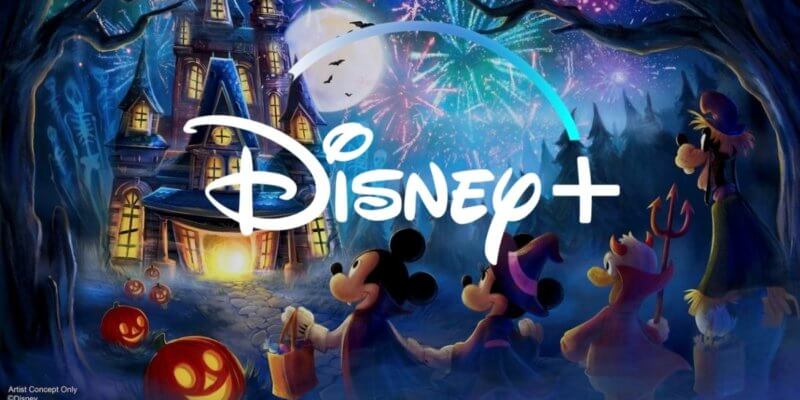 By Michaiah Johnson '23
With the spooky season well into swing, and the weather on its way to matching, die-hard Disney fans will remember Disney Channel's October special, fondly called "Monstober." Disney Channel would show their different Halloween movies and episodes all throughout the month, oftentimes along with one new Disney Channel Original Movie (DCOM) at the end of the month. While Disney no longer runs the Monstober marathon, fans can still watch their favorite Halloween themed DCOMs, T.V. show episodes, and other Disney movies on the Halloween Collection on Disney+! Here's a list of some of the greats:
Halloweentown (1998), Halloweentown II: Kalabar's Revenge (2001), Halloweentown High (2004), and Return to Halloweentown (2006)
A Disney Channel classic, Halloweentown follows teenaged Marnie and her siblings as they get introduced to the world of Halloweentown, a place full of supernatural creatures and magic. Along with finding out that they come from a line of witches, there's an evil looming over Halloweentown, one that Marnie and her family are desperate to fight. Halloweentown is continued with three more fun and exciting movies. Directed by Duwayne Dunham and starring Debbie Reynolds, Judith Hoag, Kimberly J. Brown, Joey Zimmerman, and Philip Van Dyke.
When teenager Max moves to Salem, Massachusetts and accidentally releases the Sanderson sisters, three evil witches, Max, his sister Dani, their new friend Allison, and talking cat Binx must stop the witches from wreaking havoc and becoming immortal. Directed by Kenny Ortega and starring Bette Midler, Sarah Jessica Parker, Kathy Najimy, Omri Katz, and Thora Birch.
After a failed attempt at sneaking out of the house, fearless teen Skylar discovers her parents are secret monster hunters and must follow in their footsteps when some of the worst monsters of all escapeon Halloween. Directed by Stuart Gillard and starring Olivia Holt, Kerris Dorsey, Brendan Meyer, Katherine McNamara, and Adam Chambers.
Twitches (2005) and Twitches Too (2007)
Separated when they were babies, twins Alex and Camryn reunite on their 21st birthday and learn of their magical powers along with the darkness that threatens their kingdom. Twitches got followed up with a sequel titled Twitches Too. Directed by Stuart Gillard and starring Tia and Tamera Mowry, Kristen Wilson, Patrick Fabian, and Pat Kelly.
Some additional Halloween fun:
Zombies (2018) and Zombies 2 (2020)
Invisible Sister (2015)
Mom's Got a Date with a Vampire (2000)
Don't Look Under the Bed (1999)
Nightmare Before Christmas (1993)
The Scream Team (2002)
Phantom of the Megaplex (2000)
Under Wraps (2021)
Tower of Terror (1997)