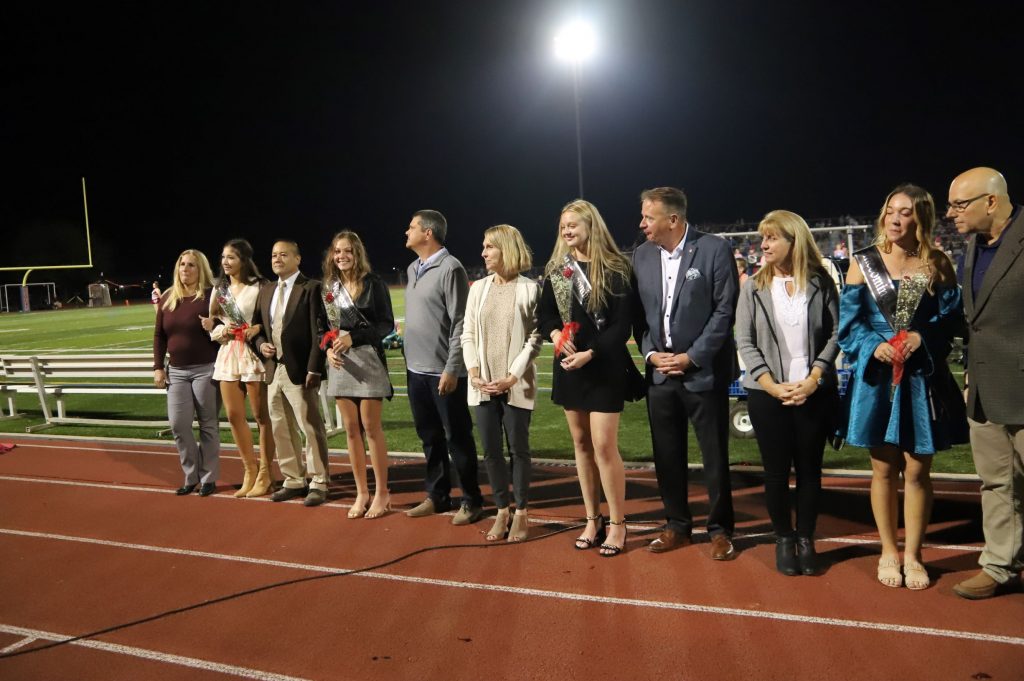 By Lexie Kauffman '22
The homecoming court is a tradition that Conestoga Valley High School has upheld for years. At the beginning of the school year, the senior class nominates eight girls to represent the community. The girls then work together to volunteer before the school votes one winner as homecoming queen.
This year, the eight senior girls —Kailey Anderson, Annika Bredeman, Cate Chadwick, Casey Kaufhold, Riley Kiel, Jenna Rychener, Megan Rychener, and Delainey Varella-Keen—participated in numerous community events, including volunteering at the Leola Elementary carnival and raising funds for UDS (United Disabilities Services), a service dog company.
These events were able to strengthen the friendships within the court.
"The Leola Carnival was one of the best times from this experience," Kailey Anderson enthuses. "That was the moment that brought the court closer together. After the event, we went out to eat and spent about three hours just talking."
For the girls, this honor was not about the competition, it was about each other.
"I feel very honored to be on the court. I've really enjoyed getting to spend time with this group of girls and just having fun with the different activities that we've done," Jenna Rychener comments.
The girls had about a month to bond before participating in the annual pep rally before finding out who became the Homecoming Queen at the homecoming football game.
After the school voted in the morning, Annika Bredeman was crowned the 2021 Homecoming Queen on Friday, October 15.
"I was surprised because all the girls on the court are amazing people who are super involved and well deserving," Annika explains when asked for her reaction. "I'm grateful for the experience and it's an honor, and I would have been just as happy if any of the other girls got chosen because it's a great group of girls."
During Annika's crowning, the court also announced they raised $3,700 for UDS. These girls represent their school well while also giving back to the community.