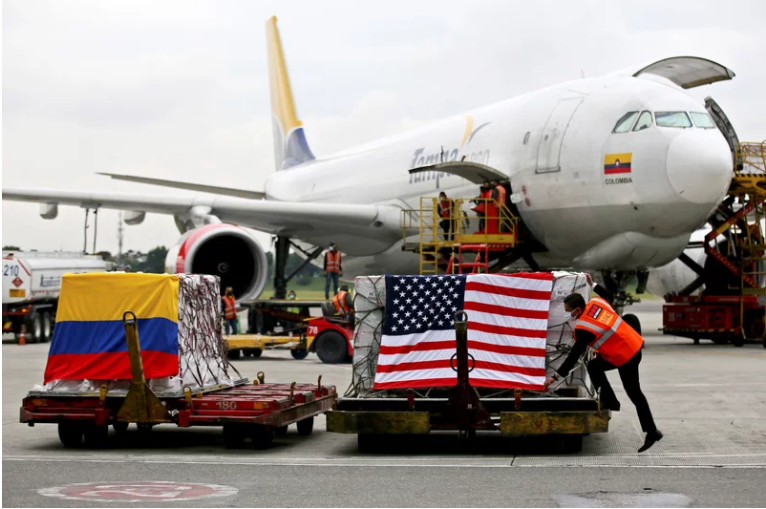 By Nolan Miller '23
The United States of America has pledged over one billion Covid-19 vaccines to over 60 countries and continues to promise more.
The USA has already delivered over 100 million doses and is preparing to give more and more as the need grows.
Due to the 11 billion vaccine doses needed to vaccinate 70% of the world population, the USA is doing its part to contribute.
On Thursday, October 14 President Biden announced that the United States would be donating an additional 17 million Johnson & Johnson vaccines to the African Union.
The United States of America has already donated 50 million vaccines to the African Union and has pledged to donate 500 million vaccines to low-income countries.
The increased number of vaccination numbers comes after the World Health Organization announced that Africa was around 500 million doses short of its goal of 40% of the continent's population being vaccinated by the end of 2021.
Dr. Moeti, the World Health Organization's Regional Director for Africa, pushed for increased donations to African countries
"Without widespread vaccination and other preventive measures, the continent's fourth wave is likely to be the most brutal yet," Dr. Moeti stated.
While there is still a widespread need for vaccines throughout the whole world, the USA is taking steps to contribute and lessen the scarcity of vaccines in low-income countries.
For more information, check out these links:
US donates vaccines: https://www.npr.org/sections/coronavirus-live-updates/2021/10/14/1046163404/united-states-donating-covid-vaccines-african-union
The WHO: https://www.afro.who.int/news/africa-needs-seven-fold-rise-covid-19-vaccine-shipments
Biden promises more vaccine donations: https://www.npr.org/sections/goatsandsoda/2021/08/03/1023822839/biden-is-sending-110-million-vaccines-to-nations-in-need-thats-just-a-first-step